The US CPA Exam Requirements are confusing! Unlike most other professional qualifications, CPA licenses are granted by individual states rather than a centralized agency.
In this article, I'll give an overview of CPA exam requirements by state and how you can pick a state board that works to your advantage.
CPA Exam Requirements by State: An Overview
There are 55 states and jurisdictions in the United States. Each of them has a state board of accounting, which sets the accounting rules and regulations on its own. Because of this, the CPA exam and licensing requirements are often quite different, and this can cause a lot of confusion to candidates.
The AICPA and NASBA have worked hard to bring the rules in line for the past 10 years. The vast majority of states are now following the "3E"s:
Education: 4-year bachelor degree and above + 150 credit hours
Exam: The 4-part Uniform CPA Exam
Experience: 1 year of relevant work supervised and verified by CPA or equivalent
You can check out the progress and update here on CPA mobility Act.
Do You Qualify?
It largely depends on your educational background. Here is a video discussing 4 different scenarios and what you should do accordingly. Please continue if you prefer to read the text.

Feel free to pick the sections you'd like to watch:
0:25 Overview of the CPA exam requirements and licensing system
1:47 Do you qualify? The 4 scenarios
2:26 US accounting major planning to work in the same state
3:00 US accounting major planning to work out of state
3:33 Non-accounting major in the US
5:00 Mature candidates who graduated a long time ago
5:24 Potential pitfalls (common issues faced by other candidates)
Are You a "Conventional" Candidate?
That is, are you:
A US citizen;
In the accounting concentration;
Studying in a US accredited college or university;
Working towards a 150-semester hour degree program or a Master degree in accounting, taxation or business administration;
You will be 21 or over by the time you sit for your CPA Exam; and
You plan to work in public accounting (i.e. working in an accounting firm) after graduation.
Yes to all? Then you should register in the state where you plan to work as a public accountant.
You can now go directly to your state for details:
What If the Answer is No…
No worries, as there are lots of way to work around it. See if any of the following applies.
How to Pick a State and the Respective CPA Exam Requirements
1. I Don't have 150 Credit Hours

A typical 4-year bachelor degree gives 120 credit hours. Therefore, it is common that candidates find themselves short of some courses.
There used to be some states (California, Delaware, New Hampshire) that allow 120 credit hour holders to get the license, but they have all switched to the 150-hour rule.
Nowadays, only Colorado works, but I don't consider this an attractive option because the working experience requirement is very strict.
Guam is another choice if you are an accounting major (without master's) and don't mind getting the inactive license. You can find out the pros and cons of getting the inactive license from the link.
A Better Option…
If you have extra time, money and effort, making up for the 30 credit hours is the way to fulfill the CPA exam requirements. Candidates need to understand that 150 hour is the standard for all accounting students graduated from the US, and therefore, the state board is simply asking you to match that standard.
Here are ways to get extra credits for the CPA exam requirements
2. Non-Accounting Major
There are still states (e.g. New Hampshire, Maine) that require 15 credit hours or less of accounting classes to sit for the exam, but either rules are about to change, or that the experience requirement is tough. Here is an article written for non-Accounting majors on this topic.
Similar to the situation above, I believe the best and "proper" way to approach this is to take a-la-carte, non-degree accounting classes in accredited educational institutions.
How to find accounting, business or taxation courses
3. Issues in Gaining Relevant Working Experience
Experience requirements vary from state to state, but state boards generally look for 1 year of relevant experience that is supervised and verified by a US CPA.
If you have…
(i) No Plans to Work in Public Accounting
This means that you have never worked, and don't plan to work as an auditor.
Luckily, most states nowadays are fine with general accounting work from private industries, government and even teaching positions in academia. This shouldn't be an issue when choosing a state.
(ii) No Plans to Work Under a US CPA
This could be the case if you work in private industries where CPAs are less common; or you work outside of the US and your supervisor is not licensed in the United States.
Solutions:
North Dakota and Virginia recognize experience that is supervised by a non-CPA. As long as you work in relevant field, you can get the license.
Montana and Washington allow your experience to be verified by someone other than your boss. This provides some flexibility as well.
There are also states that do not require working experience if you:
The options above may have restrictions on how you hold yourself as CPA.
Here is a list of state boards with more flexible working experience requirements
(iii) No Plans to Work / Can't Work in the US
If you have a big family commitment (e.g. stay at home mom) or that you are not allowed to work in the US (e.g. H4 visa holders), you need to be more creative in fulfilling the experience requirement.
The best way is to get your previous experience verified, likely in the more "flexible" states mentioned in (ii) above. You can also explore whether volunteer experience is accepted by the state board.
(iv) You Can Only Work Part-Time
About half of the state boards allow part-time work. It is hard to list them all, but once you narrow down your choices, you might want to double check by emailing the short-listed state boards directly.
4. Non-US Citizens / Residents
Many states welcome international candidates. There are a few exceptions as shown below.
States granting license to…
(i) US citizens only: Alabama, North Carolina
(ii) State residents only: Idaho, Kansas, Louisiana, Minnesota, Mississippi, Missouri, Nebraska, Rhode Island
Guam, Puerto Rico, Virgin Islands also have specific citizenship and residency requirements. Other states have no citizenship or residency restrictions.
More Questions on the Application Process
For quick questions and comments on CPA exam requirements by state, you can always drop me a note over at my Facebook page.
If you are getting serious in getting the CPA qualification, I have two mini-courses designed for candidates with different background: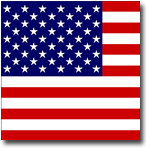 For US candidates (US citizens/residents with US degrees, living or working in the US) who want to learn about how to study for the CPA exam, please click on this US flag.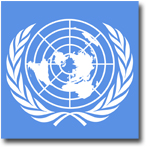 For other candidates who wants to learn about how to pick the right state and how to apply, please click on the United Nations flag.