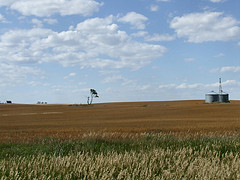 North Dakota used to allow non-CPA supervisor to verify your experience. The rule has been changed in April 2016, meaning you do need to find a CPA to sign your verification form.
The rest of the requirements are pretty much the standard 3Es.
North Dakota CPA Requirements
1. Education Requirements to Sit for the Exam
Bachelor degree or above with accounting concentration.
150 credit hours from an accredited university or educational institution.
24 credit hours of Accounting courses and 24 hours of general business courses. You may check with the State Board for details on this requirement.
Note: you may take the exam before graduation. Specifically, you will need to complete your education within six months after your exam application date.
2. Additional North Dakota CPA Requirements for the License

Education
Experience
1 year of public or non-public accounting experience verified by a licensed CPA.
A CPA does not have to verify work experience. It needs to be someone that can verify amount of hours worked and what work was performed (i.e. a supervisor)*
Effective April 1, 2016, North Dakota candidates will need to get their experience verified by a CPA or equivalent (meaning those recognized in IQEX).
*Launched in Apr 2016* The NASBA Experience Verification service is now available to those who do not have access to an active U.S. CPA for verification.
Ethics Qualification
3. North Dakota CPA Requirements on Residency & Age
US citizenship not required
ND residency not required
Social security number requirement: not required. For those without SSN (e.g. H4 visa holders and international candidates) you will need to sign an affidavit. Please email ND state board for a copy of the form.
Minimum age: none
4. Fees
First-timers: $774 + application fee
*** Special note on NTS***
Unlike most states, NTS approved by North Dakota State Board is valid for 12 months counting from the date of NTS issuance.

5. Continuing Education

CPE is needed for license holders. Click here for North Dakota CPA CPE requirements.
6. Other Useful Information
7. Contact
North Dakota State Board of Accountancy
2701 S. Columbia Road
Grand Forks, ND 58201-6029
Email: ndsba@nd.gov
Phone: (800) 532-5904
Fax: (701) 775-7430
What to do if North Dakota CPA Requirements don't Work?
Check out these pages to learn about the educational and experience requirements, with my recommendation at the end of the posts:
If you have questions, feel free to leave a comment below, or visit my Facebook page.