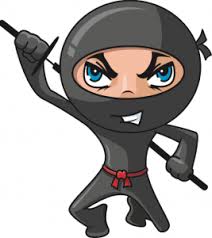 Disclosure
NINJA CPA Review is an advertiser of I Pass the CPA Exam. However, opinions of NINJA CPA Review are truly our own.
The NINJA CPA Review is a product by Jeff Elliott at Another71.com. Jeff started as CPA Exam blogger back in 2008 (you can read his story here). In 2012, Jeff launched his own NINJA CPA Review notes, which included audio review and flashcards. Then, he followed it up with NINJA MCQs in 2014.
Today, NINJA CPA Review is a full review course offering, and candidates can use it as a full course or as a supplement. The NINJA Materials are very popular and are one of the most affordable CPA Review options available at $67 per month, with no upfront costs and or commitments beyond one month.
Get $160+ of NINJA Study Materials for Free!
NINJA also offers the most friendly return policy in the CPA review industry, with a risk-free, 30-day money-back guarantee if you don't like their materials for any reason — or for no reason at all. And, NINJA will let you keep what you've downloaded as a gesture of goodwill.
NINJA CPA Review: An Overview
NINJA CPA Review includes:
MCQ and SIM bank
NINJA Notes (these notes allow room for you to add some of your own content)
Flashcard App
Audio Reviews
CPA Review Book
Video lectures (this course component is called NINJA Plus)
Cram course (called NINJA Blitz)
Value-added features like private social media groups and more
The NINJA CPA Review bank includes approximately 6,200 AICPA-released questions. The breakout is as follows:
Start Free NINJA CPA Trial Now!
What's special about NINJA CPA Review questions? The system "learns" about your stronger and weaker areas, and once identified, the test bank will feed you more questions from weaker areas for more efficient studying. In order to do that, you need to complete 35% of the questions before hitting the adaptive phase.
Let's take a look at some of the best features of the course!
NINJA CPA Test Bank
As I mentioned above, the NINJA test bank includes AICPA-licensed content (aka retired actual CPA Exam questions).
You'll also get access to the authoritative literature for the research questions, plus the bank includes adaptive learning technology so you can focus on improving your weak areas.
NINJA CPA Notes
NINJA CPA Book
Who Should Use NINJA CPA Review?
Anyone can use NINJA CPA Review. It doesn't matter if you already have a course because NINJA CPA is a great supplement. In fact, it's one of the best-selling supplements out there. That said, it can also be used as your main course. However, you should note that the NINJA CPA course really strives to deliver an efficient learning format and if you are a person that likes to study everything, regardless of the likelihood you'll see it on your exam, NINJA CPA may not be the best option for you. But the good news is that there is a free trial, so you can see if the course will work for you before you make a purchase commitment.
NINJA CPA Free Trial
Since I recommend reviewing each course you consider yourself, I highly recommend checking out the NINJA CPA trial (it's free). Unfortunately, not all of the components work in the trial, but you can see most of what you'll get when you purchase your review materials.
Check Out NINJA CPA for Free!