If you're seriously considering Roger CPA Review or if you've never heard of it and need an introduction, you can learn all about this popular CPA review course option right here! My assessment includes a breakdown of the pros and cons of Roger CPA and my official recommendation.
Disclosure
Disclosure: The I Pass Team may earn a small amount of compensation if you purchase from our links; our team uses these revenues to maintain the site and produce awesome free content just for you!
Some Background on Roger CPA Review
Roger Philipp founded Roger CPA Review in 2001. Roger originally began teaching live classes in San Francisco and then developed interactive e-learning courses. Roger's courses have always been popular in the Bay area where they originated. But now, the momentum behind Roger CPA Review's courses has really picked up since Roger stopped teaching live classes and focused on developing new and innovative products.
Now, Roger CPA Review boasts an 88% pass rate with over 85,000+ students completing this CPA review program.
Roger CPA Review Discount

The Strengths of Roger CPA Review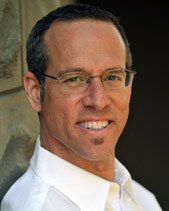 1. 88% Pass Rate + Entertaining Teaching Style
The Roger CPA Review course aims to be the "Effective, Efficient, and Enjoyable" CPA review course.
Not only did Roger Philipp found Roger CPA Review, but he is also the video lecturer in all the videos. He made his name by offering entertaining and engaging lectures, and he is still doing it today. The fact that Roger personally leads the video lectures is a big plus when compared to some institutionalized CPA review courses where the quality of the lecturers varies.
Some review courses teach you to memorize the exam content with very little explanation. This is tough for those who have never worked in audit, for example. Because Roger actually teaches you audit in a way that makes sense, you can grasp the challenging topics.
Here is a video clip on one of his lectures:
In case you were wondering, Roger CPA Review is not a one-man band. Specifically, Mark Dauberman joined Roger as Senior Editor, helping with the course textbooks and other course-related initiatives. Mark founded Dauberman CPA Review in the early days and had years of experience teaching CPA review courses.
2. An Effective and Integrated Review Course, Now with SmartPath

The course comes with 100+ hours of focused, dynamic video lectures, corresponding books, 6,000+ practice questions, flashcards, homework help center access, and customizable study planners. Also, Roger CPA Review offers CPA Exam flashcards, audio lectures, and a cream course in its Elite Package. You can either access the course online (desktop or any portable devices) or offline via USB.
Aside from Roger CPA's engaging lectures, what really helps set this course apart is the addition of SmartPath to all its packages. The team at Roger has worked diligently to offer something completely new for its students. SmartPath technology allows students to predict how well they will perform on the actual CPA Exam. Additionally, this new technology also course compares your study progress against that of candidates who have already passed so you can see the amount of effort passing requires.
4. Homework Help Center
Furthermore, the Roger team provides candidates with access to expert CPA moderators for quick, comprehensive answers and assistance on the most challenging concepts you encounter as you study. When I asked additional questions about the customer support supplied by Roger's Homework Help Center, the team responded with this information:
We have two professional moderators on our Homework Help Center who are professional CPAs and go through and answer students' questions. We always encourage students to go through and see if their questions was already asked, because oftentimes they were. Additionally, if there's a lapse in response time, it's because the moderators are generating the best answer."
Additionally, the Elite Course also includes phone, chat, and email support. If you think you're going to rely on the professionals at Roger to help you through some of the trickier topics, then the Elite Course might be the best option for you.
5. 2-day Free Trial
Roger CPA Review has a 2-day free trial, which is helpful for potential customers. The trial allows you to experience the new SmartPath technology, the engaging lectures, and more.
The Limitations of Roger CPA Review
1. Talking Too Fast?
A common and noteworthy comment from my readers is that Roger talks too fast. If you are a native English speaker who has grown up in America or who works in a fast-paced environment, this should not be an issue for you. But, if you are an older candidate accustomed to a more traditional style of learning or if you are an international candidate, you may want to double check the demos before making a decision.
As a result of the frustrations some candidates feel, the latest version of the Roger CPA Review course platform includes video capabilities designed with the international and/or non- traditional student in mind. Now the Roger CPA Review video lectures include lecture bookmarks, closed captioning, and adjustable playback speed.
2. Limited Coverage?
Quite a few readers have mentioned that Roger skims over details. However, some actually prefer this amount of brevity, as they feel is saves them from wasting time. But for others who haven't yet received any practical experience in auditing and accounting, the lack of coverage could present a bit of struggle.
However, you can usually overcome trouble with a course that simply highlights the exam topics most likely to be covered on the exam by thinking through the concepts yourself and working through more practice questions.
My Bloggers Who Used Roger CPA
Travis (US)
Passed all parts
Bhairavi (US/India)
Passed all parts on the
first try (98 on AUD)
My Roger CPA Recommendation
Overall, I found Roger CPA Review to be a great choice for CPA candidates and a very unique offering among other CPA review courses. Therefore, I highly recommend Roger CPA Review if:
You prefer a refreshing and unique review course
You need an engaging and dynamic instructor to help you get through the CPA exam 🙂