Pass the CPA Exam on Your First Attempt!
I passed the CPA Exam. You can too.
Receive My Tricks to Pass the CPA Exam with this Free CPA Exam Guide!

Hi! I'm Stephanie Ng, CPA*.
My CPA Exam Guide contains all the information you need to know to pass the CPA Exam on the first try!
There are over 100 colorful pages with detailed tricks and info!

*Stephanie Ng is a licensed CPA, not in public practice. Stephanie is a CPA Exam guide author and the person behind this site.
Which CPA Review Course Is the Best?
I personally used Becker CPA to pass all 4 sections on the first try, so that is what I highly recommend! You can find discounts to the best CPA review courses below, most of which are exclusive (and include the biggest savings available).
Save on Becker Pro

Use this code on the Becker site to save on your CPA review course!
Save on Becker Premium

Discount applies to the Premium version of Becker CPA Review.
Best Price on the Becker Advantage Course

Don't pay more for your Becker Advantage Course.
Save on Surgent's Ultimate CPA Course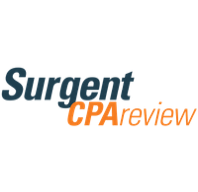 Exclusive Surgent Ultimate Course discount available here! It's the biggest discount available on Surgent CPA 🙂
Surgent Ultimate Coupon Code
Exclusive Discount on Surgent's Premier Pass Course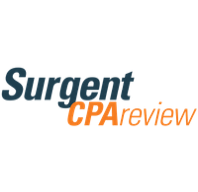 This Surgent Premier Pass discount is exclusive to I Pass the CPA Exam!
Surgent Premier Coupon Code
$800 Discount on Surgent's Essentials Pass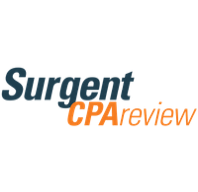 Use our exclusive discount to save on Surgent CPA's Essentials Course.
Surgent Essentials Coupon Code
$100 Discount on Individual Sections of Surgent CPA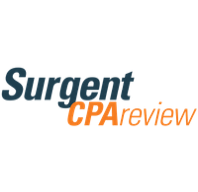 Exclusive discount on individual sections of Surgent CPA Review.
Get the Surgent CPA Code!
Save $400+ on Gleim CPA
Discount applies to all CPA products on the Gleim CPA website. The discount will appear on the Gleim website once you activate the coupon code.

Save on Gleim CPA -- Save $500
What Is a CPA?
The acronym "CPA" stands for Certified Public Accountant. So, what is a Certified Public Accountant?
A Certified Public Accountant (CPA) is an accounting professional who has earned the CPA license from a state board of accountancy. As opposed to the federal government, each of the 55 United States jurisdictions have the authority to grant the CPA license. To earn the CPA certification from one of the state boards, an individual must satisfy a series of requirements including education, experience, and examination.
With the CPA license, a Certified Public Accountant serves as a trusted financial advisor that helps businesses thrive. A CPA possesses expertise in such accounting areas as tax preparation, financial statements, financial planning, internal auditing, income tax, and more. Therefore, the CPA license symbolizes that an accountant has mastered the most important elements of the accounting profession. For this reason, all sorts of professional organizations seek the assistance of CPAs.
What Does a CPA Do?
A CPA can hold all kinds of financial positions. They maintain high standards of accounting knowledge and ethics, so they can act as auditors, accounting consultants, business advisers, decision makers, tax accountants, and more.
Just a few of the industries into which the CPA opens doors of employment include:
Assurance services
Consulting services
Business valuation
Education
Environmental accounting
Financial planning
Forensic accounting
Government
Information Technology (IT) services
International accounting
Litigation services
Non-profit organizations
Taxation services
Furthermore, CPAs are competent enough to serve as company management and hold executive positions such as:
Accounting Vice President
Assistant Director of Finance
Assistant Director of Financial Operations
Chief Accounting Officer
Chief Executive Officer
Chief Financial Officer
Controller
Director of Financial Operations
Why Become a CPA?
When you earn the CPA, you'll experience many major career benefits, including:
With the CPA, you'll experience an elevated earning potential because CPAs earn better salaries than regular accountants do. In fact, you can make about 10-15% more than unlicensed accountants. According to PayScale, the average CPA salary is $65,397 versus $50,901 for non-certified accountants. And many companies also give their employees bonuses for becoming CPAs. Moreover, with those 3 letters behind your name, you can charge more for your services.
As the list of positions CPAs can hold proves, you'll have a wealth of job opportunities available to you once you become a CPA. CPAs can work for private companies, government agencies, educational institutions, non-profits, international firms, and more. Additionally, CPAs can take on niche roles and thereby experience extensive job flexibility. With the CPA, you don't ever have to get bored: you can enjoy enough job variety to last until retirement.
With the CPA, not only can you hold a whole host of jobs, but you can also expect to keep those jobs for about as long as you want. The CPA profession affords super job security because the skills and abilities of CPAs are always in demand. And of course, you'll maintain the advantage over non-CPAs. The Bureau of Labor Statistics projects that the need for Certified Public Accountants will increase in the coming years, so plenty of companies will be hiring. Or, you could always work for yourself to ramp up your career security and flexibility even more.
Increased Skills and Abilities
In order to qualify for the license, CPA candidates must confirm that they've mastered matters of accounting by earning a high number of educational credits. Then, they must further refine and demonstrate their accounting knowledge and skills through intense examination. They also must acquire years of professional experience. Finally, once they've secured the certification, CPAs must participate in annual continuing education to maintain the license. This thorough certification process strengthens your understanding and competence in accounting and increases your professional value and marketability.
Heightened Respect and Admiration
As you can see, becoming a CPA can lead to holding enviable titles and endless prestige. A CPA is the highest level of accountant, so once you get to the top, everyone else will be looking up to you. Clients, employers, coworkers, friends, and non-professional acquaintances alike will all hold you in high regard for your notable achievement. What's more, they will see your dedication to the profession and reward you with chances to do better work and land better jobs. Finally, the fact that you've completed such a rigorous qualification process will boost your confidence and self-esteem, which will make you more attractive in the industry.
What Are the CPA Requirements?
To become a CPA, you must meet the specific CPA requirements of your state board. Each state board has slightly different expectations for candidates applying for the CPA license. But, almost every state board has a variation of these 3 requirements, known as the 3 Es:
Education: Candidates must earn 150 credit hours of higher education (a bachelor's degree + 30 additional credits including accounting and business courses)
Experience: Candidates must acquire 1-2 years of professional accounting experience
Examination: Candidates must pass the entire Uniform CPA Exam, which includes 4 sections
Many state boards also have a fourth requirement, which is Ethics. To meet the CPA ethics requirement, candidates must pass the ethics exam chosen by the state.
These 4 requirements determine qualification for the CPA license, but the state boards also have requirements for taking the CPA Exam.
What are the requirements to take the CPA Exam? Usually, the state boards want candidates to have 120 credit hours (a bachelor's degree) in order to sit for the CPA Exam. Therefore, candidates can sometimes sit for the exam while still in college, depending on how many credits they have earned.
How Long Does It Take to Become a CPA?
Because some of the CPA requirements take a few years to complete, the process of becoming a CPA can last for several years.
If you earn the 150 credit hours, take the CPA exam, and then accumulate 1-2 years of accounting experience, this entire procedure can take anywhere from 6-9 years. However, if you tackle several requirements at once, you can pass faster.
For example, if you prepare for and pass the CPA Exam immediately after graduation and before you get your 1-2 years of experience, then meeting the requirements can take just 6-7 years. You could also sit for the CPA Exam while working full-time, which would shorten the process to just 6-7 years as well.
You must pass the entire CPA Exam in 18 months. However, you could finish the exam in just 3-6 months if you wanted. Many candidates have. Alternatively, if you fail a section, passing could take longer than 18 months. Failing even one section of the exam can set your CPA schedule back by at least a month, but sometimes longer, depending on when you sat for that section.
So, the fastest you could become a CPA is about 6 years if you include the time needed to earn 150 credit hours.
How Do I Become a Certified Public Accountant (CPA)?
If you're interested in the CPA certification, you must follow these steps to becoming a CPA:
Learn everything you need to know about the CPA process
Select a state board of accountancy
Earn the 150 credit hours with the appropriate amount of accounting and business courses
Apply to a state board of accountancy to sit for the CPA Exam
Pay the CPA Exam fees
Study for the CPA Exam
Schedule your testing appointments
Sit for and pass all 4 sections of the CPA Exam
Pass the ethics exam (if applicable)
Earn 1-2 years of professional accounting experience
Apply to your state board of accountancy for the CPA license
Celebrate your CPA status (!) and update your resume
Maintain your CPA license by fulfilling the continuing education (CPE) requirements
What Is the CPA Exam?
As mentioned, the CPA Exam, officially called the Uniform CPA Examination, is an exam all candidates must pass in order to earn the CPA certification. The American Institute of Certified Public Accountants (AICPA) creates the CPA Exam, and while the other CPA requirements vary from state to state, every state board has adopted the AICPA's CPA Exam for the examination requirement.
What is the CPA Exam like? The CPA Exam has 4 sections covering a vast range of accounting topics. Additionally, the exam tests candidates' knowledge of this information via different types of questions. The CPA Exam question types include multiple-choice questions (MCQs), task-based simulations (TBSs), and written communications (WCs). Every exam section presents its questions in a series of smaller sections called testlets. And, each exam section has 5 total testlets.
What Are the 4 Parts of the CPA Exam?
The 4 sections of the CPA Exam are:
These sections contain the following amounts and types of exam questions.
| | | | | |
| --- | --- | --- | --- | --- |
| Question Type | AUD | BEC | FAR | REG |
| Multiple-Choice | 72 | 62 | 66 | 76 |
| TBS | 8 | 4 | 8 | 8 |
| WC | 0 | 3 | 0 | 0 |
Ready to Pass the CPA Exam?

Receive 100 pages of tips and tricks to pass your CPA Exam (for free)!

Ready to Pass the CPA Exam?

Receive 100 pages of tips and tricks to pass your CPA Exam (for free)!

What Is on the CPA Exam?
The CPA Exam covers accounting information related to auditing, attestation, business, financial reporting, and regulation. Specifically, the exam features a lot of topics in each of these content areas.
The CPA Exam Blueprints outline all of the topics the exam addresses in each section. The content areas and coverage percentages of each exam section are as follows:
Auditing and Attestation (AUD)

Area I: Ethics, Professional Responsibilities, and General Principles (15-25%)
Area II: Assessing Risk and Developing a Planned Response (20-30%)
Area III: Performing Further Procedures and Obtaining Evidence (30-40%)
Area IV: Forming Conclusions and Reporting (15-25%)

Business Environment and Concepts (BEC)

Area I: Corporate Governance (17-27%)
Area II: Economic Concepts and Analysis (17-27%)
Area III: Financial Management (11-21%)
Area IV: Information Technology (15-25%)
Area V: Operations Management (15-25%)

Financial Accounting and Reporting (FAR)

Area I: Conceptual Framework, Standard-Setting, and Financial Reporting (25-35%)
Area II: Select Financial Statement Accounts (30-40%)
Area III: Select Transactions (20-30%)
Area IV: State and Local Governments (5-15%)

Regulation (REG)

Area I: Ethics, Professional Responsibilities, and Federal Tax Procedures (10-20%)
Area II: Business Law (10-20%)
Area III: Federal Taxation of Property Transactions (12-22%)
Area IV: Federal Taxation of Individuals (15-25%)
Area V: Federal Taxation of Entities (28-38%)
How Long Is the CPA Exam?
Candidates have 4 hours of total testing time to complete each section of the exam. Therefore, the entire exam lasts for 16 hours.
And as mentioned, you must also pass all 4 exam sections within an 18-month rolling window. This 18-month period begins as soon as you pass your first CPA Exam section. If you fail to pass the remaining 3 exam sections within that 18 months, you will lose credit for the first section you passed.
If you fail multiple CPA Exam sections, the beginning of the 18-month window will continue to move back to the earliest section pass date, and you will continue to lose credit for the earliest passed section.
One characteristic about the CPA Exam that makes passing within 18 months a little trickier is the exam availability. Candidates can only sit for the exam during the 4 annual testing windows. The testing windows include the first 2 months of a quarter and the first 10 days of the third month of the quarter.
Q1 Testing Window: January 1-March 10
Q2 Testing Window: April 1-June 10
Q3 Testing Window: July 1-September 10
Q4 Testing Window: October 1-December 10
You can sit for as many exam sections as you want during a testing window, but you can't sit for the same section twice in a testing window. Therefore, if you fail a section, you must wait until the next testing window to retake that section.
How Hard Is the CPA Exam?
The CPA Exam has a reputation for being very challenging. Several features communicate the difficulty of the CPA Exam.
The first feature is the CPA Exam pass rates. What is the pass rate for the CPA Exam? Most recently, the average CPA Exam pass rate is a bit above 50%. Generally, the pass rates for each exam section fall within the 40-60% range. With such low pass rates, this exam clearly isn't a walk in the park. And though the pass rates for some exam sections have been rising, there is still about a 50% chance that you'll fail the exam. So, now is definitely not the time to start slacking in your studies. The CPA Exam pass rates prove that this exam is hard.
Another aspect of the exam that contributes to its difficulty is the fact that the exam tests candidates for deep levels of knowledge and skill. The exam does so in order to verify that candidates have the abilities necessary to fulfill the duties of a Certified Public Accountant. The AICPA has identified approximately 600 representative tasks critical for a newly-licensed CPA to have in their role of protecting the public interest. The AICPA has then assigned one of these 4 skill levels to each of these tasks.
CPA Exam Skill Levels (from highest to lowest)
| | |
| --- | --- |
| Evaluation | The examination or assessment of problems, and the use of judgment to draw conclusions. |
| Analysis | The examination and study of the interrelationships of separate areas in order to identify causes and find evidence to support inferences. |
| Application | The use or demonstration of knowledge, concepts, or techniques. |
| Remembering and Understanding | The perception and comprehension of the significance of an area utilizing knowledge gained. |
The CPA Exam evaluates candidates for these levels of skill to varying degrees in each CPA Exam section.
| | | | | |
| --- | --- | --- | --- | --- |
| Section | Remembering & Understanding | Application | Analysis | Evaluation |
| AUD | 30-40% | 30-40% | 15-25% | 5-15% |
| BEC | 15-25% | 50-60%* | 20-30% | – |
| FAR | 10-20% | 50-60% | 25-35% | – |
| REG | 25-35% | 35-45% | 25-35% | – |
*includes written communication
So, as the CPA Exam sets such high expectations for candidates and has such low pass rates historically, it's clearly a difficult, though not unpassable, exam.

What Is a Passing Score on the CPA Exam?
The range for a CPA Exam score is 0-99, and the passing score is 75.
These numbers do not represent the percentage of questions you answered correctly. Instead, your CPA Exam score is a scaled score that the AICPA reaches by discovering your scaled score from the MCQs, TBSs, and WCs (for BEC), assigning them the appropriate weight, and combining them.
For AUD, FAR, and REG, the MCQs and TBSs have a total scoring weight of 50% each. For BEC, the MCQs are worth 50%, the TBSs 35%, and the WCs 15%.
What Time Are CPA Scores Released?
When you sit for the CPA Exam, you will not receive your score right away. Instead, you'll get your score on one of the predetermined target CPA Exam score release dates.
These dates vary every year, but generally, there are 5 score release dates per quarter. Typically, the AICPA schedules the first score release date for a testing window in the first week of the second month in that quarter. Then, the proceeding score release dates occur every 2 weeks after the first release.
Yet, on some occasions, such as when the CPA Exam has experienced significant changes, the AICPA will hold the scores for standard-setting. In these instances, fewer score release dates take place within each quarter.
What to Do After Passing the CPA Exam?
Depending on the order in which you complete the CPA requirements, you may need to finish fulfilling the experience requirement or education requirement after you pass the CPA Exam. But once you meet all of the requirements, you must apply to your state board for the license. After that, you will need to meet your state's CPE requirements, so you can sustain the CPA license. The longer you keep your CPA license up to date, the longer you'll experience the benefits of the CPA!
My Free CPA Exam Guide PDF Download includes over 100 pages of detailed information that covers:
How Can You Sign Up for my free CPA Exam Study Tips & Tricks?
To get all of this extremely important information and essential advice, you just need to enter your first name (no need for full name to ensure your privacy) and your email address below:
Get Answers to All Your CPA Exam Questions


I have been answering questions on how to best prepare for the Certified Public Accountant Exam since 2010. I'm excited to help you pass the CPA Exam! Luckily, have all the CPA Exam information you need. You can find answers to the most popular CPA Exam questions right here, and if you have any other questions, feel free to contact me!