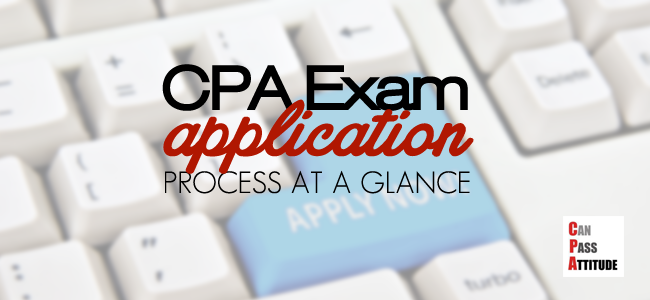 Here is a quick overview of the CPA exam application process, and what to do after your application is approved.
I have comprehensive guides on how to become a CPA and how to apply for the CPA exam for international candidates if you need more details on each step.
Below is the text version from your reference.
1. Start the CPA Exam Application Process by Selecting a State
You may have learned that there are 55 state boards with slightly different CPA exam requirements, and you need to pick one state to apply. Two typical scenarios:
First scenario
You know where you want to register, because (1) you have been living/working there; or (2) you plan to live/work there in the near future.
Second scenario
You don't know which state to apply. In this case, check out these two articles:
2. Select a Credential Evaluation Agency
Note: this step is applicable to international candidates only.
By international candidate, it means that you have taken at least one course in non-US universities. It depends on where you took the course instead of your nationality. For example, if you are a German national studying in the US, you are considered a "US / domestic" candidate. But if you are a US citizen who spent a semester in Singapore, the credits gained from this exchange program need to be evaluated by the evaluation agency.
Once you have chosen a state, check out the list of approved credential evaluation agencies. This is necessary because the state boards needs a third-party agency to "translate" your transcript into something equivalent to the US system.
You can pick an agency based on:
Acceptance by the board (most important!)
Pricing
Speed
Service e.g. online status update, inquiry turnaround time
If it is difficult for you to obtain the original transcript required for the evaluation, you may want to pick an agency that is willing to accept a photocopy and verify the authenticity on your behalf. This service costs considerably more but it can save you a lot of time and hassle.
Find out which evaluation agencies provide this extra service — list at the bottom of the post.
3. Send Application Form to State Board
US applicants
Fill in the application form online or send the form to the state board. Remember to contact your school and request a transcript to be sent directly to the state board.
International applicants
If you are quite certain that the evaluation process in step 2 runs smoothly, you can send the CPA exam application to the state board first. The agency will send the evaluation report to the state board directly.
If you aren't sure, wait until you receive the evaluation report. If the result is not favorable, you can take care of the missing credits before application.
4. Wait for the Result
It takes anywhere from 1 week to 12 weeks depending on the state and time of the year. Big states such as California and Illinois takes the longest time.
5. Research on Review Materials
It's a good time to check out the CPA review books or courses and pick one that suits your background, learning style and budget.
6. Double Check Your NTS
Once the application is approved, you will receive the NTS (Notice To Schedule) by email or mail. Check very carefully the information on your NTS and make sure the name matches with at least two sets of ID. You need to bring these IDs to the testing center for verification.
7. Schedule Your Exam
Your NTS is typically valid for 6 months (a few states give you 9-12 months). You can go to prometric website and schedule your exam anytime between now and the expiry date.
Try scheduling the exam at least 1 month in advance to secure good dates.
8. Create Your Study Plan
A good study plan keeps track of your progress and make sure you don't fall behind.
My book also discusses extensively on study plans and general CPA exam prep tips.
9. Double and Triple Check
Triple check your IDs for verification on exam day are valid and that the name matches with the record on your NTS. You should also check out the testing center before the exam day to estimate traveling time and understand the traffic condition.
10. Sleep Early the Night Before
Tell yourself you are ready. Have a good sleep and get all ready for the exam!
Questions on the CPA Exam Application Process?
You can drop me a note on Facebook, or visit our FAQ page for other common questions.
You can also sign up to my free e-course to learn about the CPA exam process here:
If you like this post and would like to learn more about the CPA exam, check out my mini-course which is completely free. I have two versions designed for candidates with different background: