Copyright
This website and its content (including, but not limited to, text, ideas, images, and content structure) are copyright © IPassTheCPAExam.com 2010–2022. All rights reserved.
Privacy Policy
Your privacy is important to us. To better protect your privacy, we provide this notice explaining our online information practices and the choices you can make about the way your information is collected and used. To make this notice easy to find, we make it available on our homepage and at every point where personally identifiable information may be requested. By using the website I Pass the CPA Exam (the "Site"), you consent to our privacy policy.
This Site will never sell or share your contact information with any third party.
If you publish comments on our posts or otherwise make your information public, this information may be seen, collected, and used by third parties other than the Site. We are not responsible for unauthorized third-party use of any information you share publicly on our Site.
Almost all websites store cookies on your computer when you leave a comment on a post. These cookies will record the name and email address that you entered so that you can leave comments in the future without having to re-type any information.
This Site has no control over other cookies that third-party advertisers may place on your computer. This Site has no access to these cookies, and we recommend that you review any privacy policies on all third-party ad servers to learn about their practices and how to opt out.
You may disable cookies at any time by going through your web browser options. Instructions for disabling cookies are available on the specific web browser sites.
Email Subscriptions
You may opt in to our digital newsletters at any time, and similarly, you may unsubscribe at any time by clicking the highly visible links at the bottom of any of our emails. We do our best to provide you with valuable content, and from time to time, we may send email offers on behalf of our advertisers and review providers.
General Data Privacy Regulation (GDPR)
On May 25, 2018, the GDPR went into effect, and its intention is to protect the data of citizens in the European Union (EU). This Site, content, products, and services use online marketing, but we do not specifically target the EU or conduct business in or to the EU in any material way.
European Economic Area (EEA) residents have the right to request access to, correction of, deletion of, portability of, and restriction or objection to the processing of your personal data from the Site. This includes the "right to be forgotten". Please use our contact form to make any of these requests.
Google Adsense, Google Analytics, the DoubleClick DART Cookie, and Third-Party Cookies

Google, as a third party advertisement vendor, uses cookies to serve ads on this site. The use of DART cookies by Google enables them to serve adverts to visitors that are based on their visits to this website as well as other sites on the internet.
To opt out of the DART cookies, you may visit the Google ad and content network privacy policy at the following url: http://www.google.com/privacy_ads.html. Tracking of users through the DART cookie mechanisms are subject to Google's own privacy policies.
When you come to our site, third parties may place cookies on your browsers for targeted advertising purposes.
The following personal data may be collected by our website: IP addresses, cookie identifiers or other tracking technologies such as pixels, and end-user website activity. Additionally, our website may collect hashed identifiers derived from email addresses for the purposes of cross-device tracking for targeted advertising. Other third party ad servers or ad networks may also use cookies to track users' activities on this website to measure advertisement effectiveness and other reasons that will be provided in their own privacy policies, the Site has no access or control over these cookies that may be used by third party advertisers.
Collection of Personal Information
When visiting the Site, the Internet Protocol (IP) address used to access the site will be logged along with the Internet Service Provider (ISP), types of browser, entrance and exit pages, referrers, number of clicks, and dates and times of access. This information is purely used to analyze trends, administer the site, track users movement, and gather broad demographic information for internal use. Most importantly, any recorded IP addresses are not linked to personally identifiable information.
Links to third party Websites
We have included links on this site for your use and reference. We are not responsible for the privacy policies on these websites. You should be aware that the privacy policies of these sites may differ from our own.
Affiliate Programs
This site is a participant in affiliate programs with review providers and the Amazon Services LLC Associates Program.
Changes to this Privacy Statement
The contents of this statement may be altered at any time at our discretion.
If you have any questions regarding the privacy policy of the Site, please contact me here.
Blog Comments
We reserve the right to edit or delete any comments submitted to this website without notice due to;
Comments deemed to be spam or questionable spam
Comments including profanity
Comments containing language or concepts that could be deemed offensive
Comments that attack a person individually
We also reserve the right to quote or republish any part of the comments in publications and other media.
Terms and Conditions
All content provided on this website is for informational purposes only. Although every effort has been taken to ensure accuracy, we make no representations as to the accuracy or completeness of any information on this site or found by following any link on this site. We will not be liable for any errors or omissions in this information nor for the availability of this information. We will not be liable for any losses, injuries, or damages from the display or use of this information.
This policy is subject to change at anytime.
Product Review and Evaluation Policy
Reviews are meant to help candidates. We realize a good part about giving good advice on the CPA exams is to make sure candidates have the right material. To that end, we are constantly on the lookout to test prep providers and post our reviews for our readers to reference before making a decision to purchase.
They also sometimes help us. We also sometimes use affiliate links on this site. If you use our links to buy these materials, we get a little cash to keep this site running. You get reviews, and sometimes discounts and giveaways if we can manage them.
Reviews will always be objective and adding value. However, no matter who or what we partner, our promise to you, reader, is this: We will always honestly review materials, and if we do not think a product is worth recommending, we will either post the honest review anyway, or decline to post the review.
Disclosure
We first and foremost, created IPassTheCPAexam.com for all you readers. Every decision we make prioritizes the readers' interests and experience.
So to conform to the rules and maintain our sanity, for every product, link and recommendation that comes from us, always assume the following: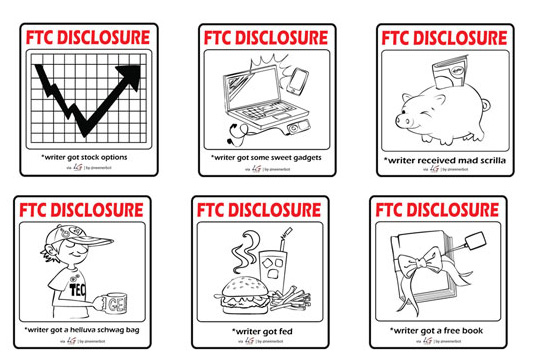 Images courtesy of Louis Gray and Jeannine Schafer.
If you have questions on any of the above, please feel free to contact me. Have a great day!
Stephanie