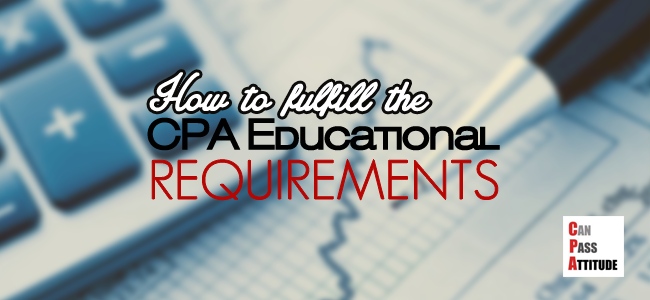 We've got lots of information on CPA exam application for US candidates and international candidates, but given the many questions on CPA education requirements over the years, here is an explanation detailing the process, and what to watch out for.
Let's Go Over the CPA Education Requirements in this Video
The easiest way for you to understand the various requirements:
The following is the same in text format, with some additional information.
CPA Education Requirements: The 3 Criteria
1. Degree Requirement
You must have a US bachelor degree or equivalent. By equivalent it means 4 years of university degree, or a 3-year bachelor degree plus 1 or 2-year master's degree in related field. Some state boards recognize post-secondary school courses (e.g. A Level or other types of post-secondary diplomas) as 1 year of higher education.
3-year BCOM in combination with MCOM or other relevant master's degree (e.g. accounting or taxation) is generally accepted. But things get complicated if the degree programs don't relate to each other.
For example, one of my readers have a 3-year BCOM + 1 year of diploma program. Alaska State Board rejected her application based on the following:
Bachelor's degrees in the United States require completion of four years of progressively advanced study in a unified degree program. Therefore, it is not possible to consider that your one-year diploma program and three-year undergraduate program represent the equivalent of a completed degree program in the United States.
2. 150 Credit Hour Requirements
About half of the state boards require 150 credit hours from accredited educational institution to get qualified for the exam. Other state boards let you take the exam first with a bachelor degree (120 credit hours). You can then complete the remaining 30 credit hours before applying for the license.
150 credit hours generally means 5 years of higher education. These credit hours can be obtained via non-degree courses. Therefore, it is possible that your courses are counted towards #2 (150-hour requirement) and not in #1 (degree requirement) if they are not offered via a degree program.
3. Minimum Number of Accounting and Business Requirements
This requirement varies among the states, but you typically need 24 credit hours of accounting courses and 24 hours of business courses.
Please be aware of the following:
Some state boards have further requirement in the nature of accounting courses. For example, a certain number of credit hours must be at upper-division level, meaning intermediate to advanced courses taken in the third and fourth year of university.
Other state boards have different requirements for exam and licensing. For example, California requires 24 accounting credit hours to sit for the exam, but 20 additional accounting credit hours and 10 ethics hours for the license. We have readers who misunderstood the rule and had to make up for extra courses after the exam.
Don't Forget the Experience Requirements
Unless you go through an accounting program in a US university, fulfilling the CPA educational requirements could be a very frustrating process. To make things worse, the experience requirements can be equally tough.
Some candidates find it overwhelming to deal with both sets of requirements. They just want to get started, so they deal with the educational side first without thinking thoroughly about the experience side of the rules. At the end, there is no way to fulfill the experience requirement of that particular state, and transferring exam credit to another state is not possible because they didn't fulfill the other states' CPA educational requirements in the first place.
A Scenario You Don't Want to Get Into
Maine is the classic example. Many candidates pick Maine because it only requires 15 credit hour of accounting courses. These candidates are often non-accounting majors and they don't plan to work as auditors.
After they pass the CPA exam, they realize that Maine strictly requires 2 years of public accounting experience. Their plans are thrown in chaos – they are either forced to work as auditors for two years, or forget about the CPA qualification. Some try to transfer their exam credits, but it may not be possible since they don't have enough accounting credit hours.
My Suggestion
I strongly recommend that you map out a workable plan from start to finish. In other words, make sure you can fulfill not only the CPA educational requirements but also those for experience.
It takes a lot of effort to get a workable plan. It may also take you longer because you need to take a few extra courses. But having a roadmap that works all the way is the best way to get our CPA title.
Step 2:
CPA Experience Requirements >>
For Your Research on CPA Education Requirements
1. Check Out AllLibrary.com
The application can be an exceedingly complicated process, and the outcome often depends on your unique educational background and situation. I would love to help as much as I can, but in many cases it is easier and more efficient to do your own research and decide accordingly.
There exists a database that contains the rules and regulations of the all state board regarding the CPA educational requirements. Every one can access with a fee. If you are serious about the exam, I encourage you narrow down your choice to no more than 5 states, free up half a day and buy a 24-hour pass for US$10. It's worth it.
2. Seek Expert Advice
If you don't have time to figure things out, there is a CPA exam qualification service. Leslie-Anne Rogers has helped thousands of candidates get through the complicated process for more than 17 years.
She works for Wiley CPAexcel, and understandably she provides service only to their students. You will find out the exact state that works after purchasing the CPAexcel course.
Rest assured that they have a good product with 9 out of 10 students pass on their first attempt (CPAexcel is on my recommended list regardless of this service).
There is a 95% refund if Leslie-Anne can't get you qualified at the end.