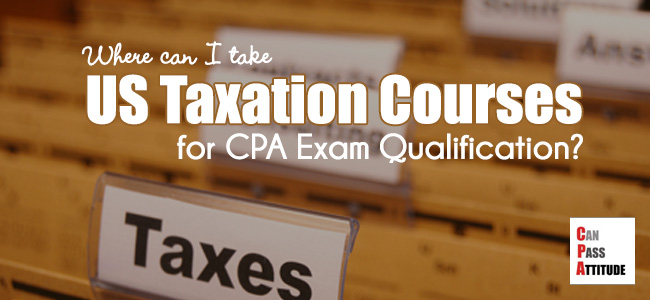 You may be asked to take a US Federal Taxation course for CPA if they apply for the exam in certain states such as Guam and Delaware.
The Course Must be Offered by Accredited Institution
Most State Boards follow the NASBA guidelines when it comes to this criteria. NASBA requires US federal taxation courses must be taken through a "regional accredited educational institution". In other words, you can freely pick a course (online or offline) based on pricing and availability for your specific testing window.
How to Check on Regional Accreditation
There isn't a central database in which you can check the regional accreditation for each educational institutions. Instead, they are accredited by these six regional accreditors depending on the state they are operating. Another easy way is simply to google the school name together with the word "accredited" and you'll likely get some useful findings.
Recommended Federal Taxation Course for CPA
A few choice suggested by past candidates:
1. University of North Alabama (UNA) through partnership with CPAexcel
This is my #1 recommendation because I received the most positive feed back from my readers. The course is among the most affordable and is designed specifically for candidates to fulfill the CPA educational requirement.
Note: there is an advanced course, AC 465P: Federal Income Taxation II, if you need 6 credit hours altogether.
2. UCLA Extension
3. LSU Independent and Distance Learning
4. The Friday Center at UNC-Chapel Hill

For Your Further Reading
Other Questions?
Feel free to drop a note below, or sign up for this free newsletter for tips on planning, studying and passing this exam on your first attempt.
I have two versions designed for candidates with different background: