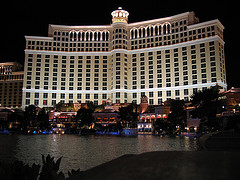 Nevada State Board requires candidates to have the standard 150 credit hours of education in order to sit for the exam.
For licensing, the requirement is rather strict: candidates will need to fulfill 2 years of public accounting experience in which 700 hours must be in audit.
Nevada CPA Requirements
1. Education Requirements to Sit for the Exam

Bachelor degree or above.
150 semester units from an accredited university or educational institution.
Accounting courses — 30 semester hours above the introductory level. Courses may include:

Financial Accounting (Intermediate I, II, III or advanced): 9 hours
Cost Accounting: 3 hours
Auditing: 3 hours
Federal Income Tax: 3 hours
Accounting Electives: 12 hours

Business law: 3 hours.
General business: 24 semester units in undergrad or graduate level; must be courses other than accounting.
Please click here for specific course requirements.
2. Additional Nevada CPA Requirements to Get the License
Education
No additional requirements.
Work Experience
2 years public accounting with 1,000 hours in the attest function, 700 of the 1,000 must be in audit.
IRS and Internal Audit experience may be qualified — please check with NV state board for details.
Part-time work can be counted, and even unpaid/volunteer work maybe ok — please double check with board for the latest rule.
The experience must be supervised and verified by a US CPA only, not CPA equivalent.
Ethics Qualification
Rules of Professional Conduct (Ethics) exam taken within the last 3 years is fine.
The easiest way is to pass the CPA Ethics Exam administered by the AICPA.
3. Nevada CPA Requirements on Residency & Age

US citizenship not required
Nevada residency not required
Social security number requirement: SSN is not required.  Contact the Board to be assigned a number to use in place of the SSN on the application.
Minimum age: none
4. Fees
First-timers: $774 + application fee.
5. Continuing Education
CPE is needed for license holders. Click here for Nevada CPA CPE requirements.
6. Other Useful Information
7. Contact
Nevada State Board of Accountancy
1325 Airmotive Way, Suite 220
Reno, NV 89502
Email: cpa@nvaccountancy.com
Phone: (775) 786-0231
Fax: (775) 786-0234
What if the Nevada CPA Requirements Don't Work for Me?
Check out these pages to learn about the educational and experience requirements, with my recommendation at the end of the posts:
If you have questions, feel free to drop a note in the comment section, or visit my Facebook page.