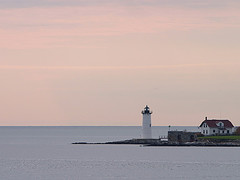 New Hampshire used to be a popular state for non-accounting major, because it only required 12 credit hours of accounting.
Since July 2014 when NH adopts the 3Es, there is no longer such an advantage. It's fine to sit for the exam with 120 credit hours, but you must complete 30 accounting credit hours plus 150 hours overall to obtain the license.
After this change, there is little reason why international candidates would register through NH state board.
New Hampshire CPA Requirements
1. Education Requirements to Sit for the Exam
Bachelor degree or above

120

semester units from an accredited university or educational institution
Course requirement:

Accounting: 12 semester units
Non-accounting Business: 12 semester units
Note to non-US candidates:
If you gain your degree outside the US, you will have to send your transcript to a foreign credential evaluation agency for evaluation.
NH State Board accepts evaluations from 7 agencies. Please go to NASBA's website on NH for details (link below)
While not mandatory, you may choose to request a pre-evaluation from NASBA here.
Note to Indian BCOM + CA Candidates:
New Hampshire no longer accepts CA coursework as part of the educational requirements. Here is a direct quote from NASBA's New Hampshire page:
Education requirements must be met through academic coursework completed at an accredited institution. Professional training is not acceptable toward these requirements. Coursework completed as part of a Chartered Accountant program is considered professional training and is, therefore, not accepted toward the education requirements for the U.S. Uniform CPA Examination."
2. Additional New Hampshire CPA Requirements for Licensing

Education
You are required to obtain 150 credit hours to get the CPA license, including:
30 credit hours of accounting (include financial accounting auditing, taxation, and management accounting)
24 credit hours of business (include business law, business information systems, finance, professional ethics, business organizations, and economics)
Work Experience
Public and non-public accounting experience is now accepted.
Number of years required:

2 years with a  bachelor's degree
1 year with masters degree in business administration, accounting, finance or taxation

Part-time work is fine but applicant must accumulate 2,080 hours each year with 1,500 hours in accounting & audit skills (essentially it is very much like full time)
The work experience has to be supervised and verified by a CPA or equivalent (i.e. CPA in Australia, or CA in Australia, Canada, Ireland and Mexico)
Only experience gained within six years immediately preceding the date application is received is acceptable for two year requirement and five years for one year requirement.
*Launched in Apr 2016* The NASBA Experience Verification service is now available to those who do not have access to an active U.S. CPA for verification.
Other Requirements
Passing of the CPA Ethics Exam by AICPA NOT required.
Social security number is NOT required for non-US license applicants.
3. New Hampshire CPA Requirements on Residency & Age

US citizenship

not

required
New Hampshire residency

not

required
Minimum age: 21
4. Fees
First-timers: $774 + application fee
5. Continuing Education
CPE is required for license holders. Click here for New Hampshire CPA CPE requirements.
6. Other Useful Information
7. Contact
New Hampshire Board of Accountancy
121 South Fruit Street
Concord, NH 03301
Email: cpaes-nh@nasba.org, kimberly.ware@nh.gov
Phone: 603-271-2219
Fax: 603-271-7298
What if the New Hampshire CPA Requirements Don't Work for Me?

Check out these pages to learn about the educational and experience requirements, with my recommendation at the end of the posts:
If you have questions, feel free to leave a comment below, or visit my Facebook page.
* Photographs courtesy of meantux