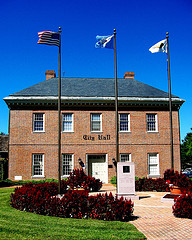 Delaware used to be one of the most popular states for international candidates, but the rules have undergone significant changes in August 2012.
The reason why you wanted to check out Delaware may no longer be valid.
Please read this page carefully and I strongly encourage you check the source information i.e. the links at the end of this page.
Delaware CPA Requirements: Recent Changes
1a. Education Requirements (before Aug 1, 2012)

Associate degree or above
21 credit hours in accounting, auditing or federal taxation
1b. Education Requirements (on/after Aug 1, 2012)
4-year bachelor degree or higher with 120 credit hours
24 credit hours in accounting including coverage of each of Financial Accounting, Auditing and Taxation
2. Additional Delaware CPA Requirements for the License
Education
Complete the 150 credit hour requirement. If you only complete 120 credit hours at the time of the CPA exam, you have to fulfill the remaining 30 credit hours before applying for the license.
Experience
1 year of public or non-public accounting experience.
The definition of "1 year" is full or part-time employment that extends over a period of 1-3 years with at least than 2,000 hours of work. For details please refer to this link.
Work must be supervised and verified by an active CPA licensee. This CPA must be a US CPA.
The experience must be accumulated within 10 years preceding to the license application.
You can double check the above information from Delaware State Board of Accountancy.
Ethics Qualifications
3. Delaware CPA Requirements on Residency & Age
US citizenship

not

required.
Delaware residency

not

required.
Minimum age: 18.
4. Fees
First-timers: $774 + application fee)
5. Continuing Education
CPE is required for license holders. Please click here for Delaware CPA CPE requirements.
6. Other Useful Information
Delaware CPA Exam FAQ
DE CPA certificate and permit to practice application guide
7. Contact
Delaware State Board of Accountancy
Cannon Building, Suite 203
861 Silver Lake Blvd.
Dover, DE 19904
Email: customerservice.dpr@state.de.us, cpaes-de@nasba.org
Phone: 302-744-4500
Fax: 302-739-2711
What to do if Delaware CPA Requirements don't Work?
Check out these pages to learn about the educational and experience requirements, with my recommendation at the end of the posts:
If you have questions, feel free to leave a comment below, or visit my Facebook page.
* Photograph courtesy of mmahaffie