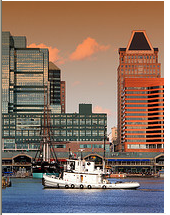 Maryland has a relatively strict rules in the accounting courses you need to take for the exam. It will be helpful if your school is teaching in accordance to the Board approved curriculum (see below).
Maryland CPA Requirements
1. Education Requirements to Sit for the Exam
Bachelor degree or above with accounting concentration or substantial equivalent.
120 semester units from an accredited university or educational institution.
General 27 semester hours of accounting and a minimum of 21 hours in related subjects plus 3 hours of ethics.
Specific course requirement — there are two options known as Group I and Group II:
(a) Group I: Accounting and Ethics
one 3-semester credit hour of the following: auditing, cost accounting or managerial accounting, U.S. Federal Income Tax and ethics.
minimum of 9 hours in financial accounting.
minimum of 9 hours in elective accounting courses.
Please check here for the Board-approved curriculum.
(b) Group II: Business Related Education
 Courses in quantitative methods and computer information/systems may be used to fulfill the requirements for business related courses.
21 undergraduate semester hours in 5 of the 9 subject areas:  statistics, economics, corporation or business finance, management, marketing, U.S. business law, business communication, quantitative methods, and computer science/information systems.
Please check here for the Board-approved curriculum.
2. Additional Maryland CPA Requirements to get the License

Education
Obtain 150 credit hour requirement.
Work Experience
1 year of accounting experience (2,000 hours) verified and "endorsed" by a licensed CPA.
By "endorsement" my interpretation is that the CPA does not necessarily need to be your supervisor; but please check with state board for details.
The experience must be accumulated within 3 years of the license application.
Ethics Qualification
3. Maryland CPA Requirements on Residency & Age
US citizenship

not

required.
Maryland residency

not

required.
Minimum age: 18.
4. Fees
First-timers: $895 + application fee
5. Continuing Education
CPE is needed for license holders. Click here for Maryland CPA CPE requirements.
6. Other Useful Information
7. Contact
Maryland State Board of Public Accountancy
500 N. Calvert Street, Room 308
Baltimore, MD 21202-3651
Email: cpa@dllr.state.md.us
Phone: (410) 230-6258
Fax: (410) 333-6314
What if these CPA Requirements don't Work for Me?
You may want to check out these pages to learn about the educational and experience requirements, with my recommendation at the end of the posts:
If you have questions, feel free to drop a note in the comment section, or visit my Facebook page.