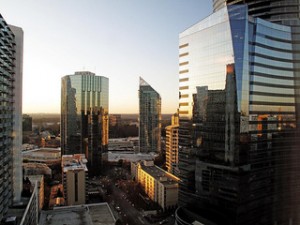 Georgia CPA exam requirement is relatively straight-forward with a bachelor degree and a minimum of 20 credit hours of accounting courses that are beyond the introductory level.
Please note that there are additional educational requirement when you apply for the license.
Georgia CPA Requirements
1. Education Requirements to Sit for the Exam
Bachelor degree or above with accounting concentration
Accounting courses: 20 credit hours above introductory level
Note that CLEP courses are not accepted.
Special note to BCOM + CA holders:
Education requirements must be met through academic coursework completed at an accredited institution. Professional training is not acceptable toward these requirements. Coursework completed as part of a Chartered Accountant program is considered professional training and is, therefore, not accepted toward the education requirements for the U.S. Uniform CPA Examination.
2. Additional Georgia CPA Requirements for the License

Education
150 credit hours from an accredited university or educational institution.
Accounting courses: 30 credit hours in intermediate/advanced level.
Business courses: 24 credit hours.
Experience
1 year (2,000 hours) of public accounting experience.
Non-public accounting experience is now allowed but is subject to the discretion of the Board. Please click here for a list of acceptable employment.
Must be completed not more than 1 year immediately preceding the date of application.
Except for government and teaching, all work has to be supervised by an active CPA in order to get counted as relevant experience.
Ethics Qualifications
3. Georgia CPA Requirements on Residency & Age
US citizenship

not

required.
Georgia residency

not

required.
Minimum age: 18.
4. Fees
First-timers: $774 + application fee
5. Continuing Education
CPE is required for license holders. Please click here for Georgia CPA CPE requirements.
6. Other Useful Information
7. Contact
Georgia State Board of Accountancy
237 Coliseum Drive
Macon, GA 31217-3858
Email: cpaes-ga@nasba.org
Phone: 478-207-2440
Fax: 478-207-1363
What if the Georgia CPA Requirements Don't Work for Me?
Check out these pages to learn about the educational and experience requirements, with my recommendation at the end of the posts:
If you have questions, feel free to leave a comment below, or visit my Facebook page.