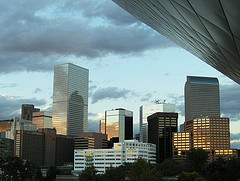 Colorado used to be one of the few states that don't require 150 credit hours to qualify for a CPA license. Since July 2015, Colorado has joined the rest of the states to follow the standard "3E".
After this change, there is little reason why international candidates would register through CO state board.
Colorado CPA Requirements
1. Education Requirements to Sit for the Exam

Bachelor degree or above.
Accounting course:

27 credit hours.
Must have 3 credit hours in auditing covering US GAAS.
Duplicate courses do not count: if you take two financial accounting courses from two universities, you can only count 1.

Business courses:

21 credit hours.
No more than 6 hours for each subject.
Duplicate courses do not count.

Please go to this page for detail of suggested accounting and business subjects.
Note to international candidates
New rules have been enacted to restrict the educational requirements in Colorado:
Education requirements must be met through academic coursework completed at an accredited institution. Professional training is not acceptable toward these requirements. Coursework completed as part of a Chartered Accountant program is considered professional training and is, therefore, not accepted toward the education requirements for the U.S. Uniform CPA Examination." ~ NASBA Colorado page
International applicants also need to get 2 credit hours of CO Rules and Regulations CR&R ethics before applying for licensure. US applicants can get this done after applying but within 6 months of licensing.
If this looks too confusing but you still want to give Colorado a try, you can sign up for their pre-evaluation service
2. Additional Colorado CPA Requirements for the License
There are currently two routes only one way to obtain the license in Colorado:
(a) Education with Experience (Rule 2.4 and 2.5)
Education: 6 additional accounting credits and 6 additional business credits
Experience:

Must include 1 year (1,800 hours) in public or non-public accounting as well as in academia
Must have been met within 5 years preceding date of application
Part-time work is acceptable as long as you complete 1,800 hours within 1-3 years
Must be under the supervision of an active CPA or Chartered Accountant from an IQAB MRA country in good standing. (IQAB MRA Countries include: Australia, Canada, Ireland, Mexico, New Zealand and Hong Kong)
(b) Education In Lieu Of Experience (Rule 2.7)

Master's degree, doctoral degree OR bachelor's degree with 30 additional hours (i.e. 150 credit hour).
45 semester hours in Accounting, including 6 hours in Audit with coverage of US GAAS.
36 hours in General Business related subjects with no more than 9 hours in any subject.
No experience is required.
*Launched in Apr 2016* The NASBA Experience Verification service is now available to those who do not have access to an active U.S. CPA for verification.
Ethics Requirement

Summary of CO CPA Exam and  Licensing Requirements Effective July 1, 2015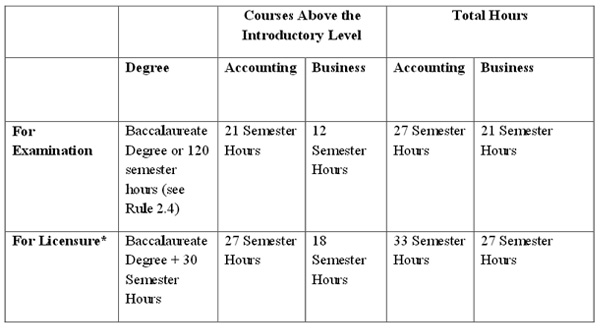 Source: CO State Board of Accountancy website – Latest Rules (PDF file p.17)
4. Colorado CPA Requirements and Residency & Age
US citizenship

not

required.
Colorado residency

not

required.
Minimum age: none.
Social security number is

not

required for those living and working outside the US, but you will need to complete a form called "Social Security Number Affidavit".
5. Fees
First-timers: $774 + application fee
5. Continuing Education
CPE is required for license holders. Please click here for Colorado CPA CPE requirements
6. Other Useful Information
7. Contact
Colorado State Board of Accountancy
1560 Broadway-Suite 1340
Denver, CO 80202
Email: accountancy@dora.state.co.us, cpaes-co@nasba.org
Phone: 303-894-7800
Fax:303-894-7692
What if the Colorado CPA Requirements Don't Work for Me?
If you have questions, feel free to drop a note in the comment section, or visit my Facebook page.