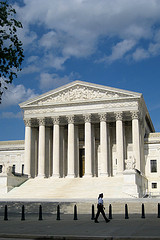 Washington DC State Board allows candidates to sit for the exam before fulfilling the 150 credit hour requirements, but to get the license this has to be complete. The other requirements such as working experience are quite standard.
Note to international candidates: Washington DC (also known as District of Columbia) is a different jurisdiction from the Washington State.
Washington DC CPA Requirements
1. Education Requirements to Sit for the Exam
Bachelor degree or above with accounting concentration (120 credit hours)
Accounting courses — 24 hours broken down into:

3 hours in accounting
3 hours in auditing
3 hours in cost accounting
3 hours in federal income taxes
12 hours of other accounting courses

Other requirements: 3 hours of commercial law
2. Additional Washington DC CPA Requirements to Get the Exam

Education
Complete the 150 credit hour requirements.
Work Experience

1 year of working experience (with 2,000 hours).
Can be full time or part-time but has to be completed within 1-3 year period.
The experience must be verified by an active CPA. It does not specify whether the work has to be supervised by this CPA — please double check with the State Board.
*Launched in Apr 2016* The NASBA Experience Verification service is now available to those who do not have access to an active U.S. CPA for verification.
Ethics Qualification
3. Washington DC CPA Requirements on Residency & Age
US citizenship

not

required
Washington DC residency

not

required
Minimum age: 18
4. Fees
First-timers: $774 + application fee
5. Continuing Education Requirement
CPE is required for license holders. Please click here for Washington DC CPA CPE requirements.
6. Other Useful Information
7. Contact
District of Columbia State Board of Accountancy
941 North Capitol Street, N.E., Room 7200
Washington, D.C. 20002
Email: Theresa.Ennis@dc.gov
Phone: (877) 672-2173
What if the Washington DC CPA Requirements don't Work?
Check out these pages to learn about the educational and experience requirements, with my recommendation at the end of the posts:
If you have questions, feel free to leave a comment below, or visit my Facebook page.