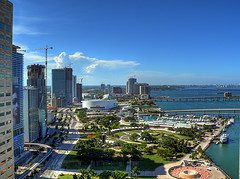 Florida CPA Exam Requirements are relatively straight forward: You need 120 credit hours to sit for the exam, and the full 150 hours and at least 1 year of working experience to get the license.
Florida strictly requires a Social Security Number (SSN) for both exam and license.
Florida CPA Requirements
1. Education Requirements to Sit for the Exam
Bachelor degree or above.
120 credit hours from an accredited university or educational institution.
Accounting courses: 24 credit hours in upper division (i.e. 3rd/4th year courses):

Must include accounting taxation, auditing, cost/managerial, financial, and accounting information systems.
Accounting courses for non-accounting majors or elementary accounting courses for MBAs will

NOT

be counted.

Business courses: 24 credit hours in upper division (i.e. 3rd/4th year courses):

One microeconomics, one macroeconomics, one statistics, one business law, and one introduction to computers course may be lower division.
Intermediate/advanced accounting courses can be used to meet business course requirement.

Other courses: 6 3 credit hours of business law; must include contracts, torts, and the Uniform Commercial Code (updated July 11, 2016)
2. Additional Florida CPA Requirements to Get the License

Education
150 credit hours from an accredited university or educational institution.

Accounting courses: 36 upper-division credit hours including Taxation, Auditing, Financial, Cost/Managerial and Accounting Info Systems.
Business courses: 39 upper-division credit hours including at least 6 units in business law.

For those who study at an non-accredited colleges, you can still get qualified and details can be found in  the Florida CPA licensing page (FAQ #8).
If 2 years have passed since the passing of the Uniform CPA Exam, 80 CPE hours (20 in accounting and auditing; <20 in behavioral subjects) are required.
Experience
1 year of relevant work experience supervised by active CPA licensee in the US or "approved chartered accountant".
Experience can be public or non-public accounting.
Florida accepts volunteer work as long as a CPA verifies your work experience on the Certification of Work Experience form. However, it does not seem to allow part-time work. Please read FAQ #37 for details.
For candidates who passed the Uniform CPA exam before the "new rule" (prior to 1984), please check with Florida's CPA licensing information for details.
Ethics Qualifications
3. Florida CPA Requirements on Residency & Age

US citizenship

not

required.
Florida residency

not

required.
Minimum age: none.
Social security number is mandatory (see FAQ #1 for details).
4. Special Note on Exam Credit Expiry
In Florida, your CPA exam grades will expire 3 years after the NASBA release date of the last exam. This is different from most states which do not have such deadline.
5. Fees
First-timers: $774 + application fee
6. Continuing Education

CPE is required for license holders. Please click here for Florida CPA CPE requirements.
7. Other Useful Information
FL CPA Exam FAQ
Florida's CPA licensing information
8. Contact
Florida Board of Accountancy
240 NW 76 Drive, Suite A
Gainesville, FL 32607
Email: Call.Center@dbpr.state.fl.us, cpaes-fl@nasba.org
Phone: (850) 487-1395
Fax: (352) 333-2508
What if the Florida CPA Requirements Don't Work for Me?
Check out these pages to learn about the educational and experience requirements, with my recommendation at the end of the posts:
If you have questions, feel free to drop a note in the comment section, or visit my Facebook page.