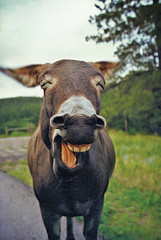 Done! But then after CPA Exam, what's next?
Well, first of all, congratulations! You have completed the most difficult part of the CPA qualification journey: The Uniform CPA Exam.
Depending on which state you apply for the license, you'll have to fulfill most if not all the following to become a truly minted CPA.
1. After CPA Exam, You Need to Wait. And Wait.
Yes, there is a long wait (up to a few months!) of receiving the actual congratulatory letter from your State Board. Don't freak out if you haven't got it after a week.
Before you get the official congratulatory letter, do something value-add, such as:
Spend some good, overdue quality time with your loved ones (spouse, children, colleagues, friends, pets…). They miss you. Also, in one way or the other, they have made sacrifices to support you during these difficult months. It's time for you to thank them back.
Pamper yourself! Get a nice gift and decompress.
Print out the CPA licensing application form, and start thinking the right person to verify your experience (see point 4 below), and how to ask for the favor. The process can be more time-consuming than expected.
If you plan to change or upgrade your career, you can also spend some time drafting your resume and job research.
2. Take the CPA Ethics Exam
The congratulatory letter will likely ask you to take the CPA Ethics Exam by the AICPA. Please note that some states either administer their own Ethics Exam (e.g. California) or they replace the ethics exam with a few hours of ethics courses (e.g. New Jersey), so don't jump to buy the AICPA Ethics course right away.
3. Take the State Law Exam (Rare)

Most states do not have such requirement but a few (e.g. Utah) requires candidates to complete a test relevant to the state. If it applies to you, check with the State Board of Accountancy website for resources.
4. Fulfill the Working Experience
Most states requires CPA candidates to accumulate 1-2 years of accounting experience. A few states recognize only experience in public accounting, but many states are ok with either public or non-public accounting.
Note that for most states your experience has to be verified and/or supervised by an active CPA licensee. For details, please check the CPA Exam Requirements By State – Section 3 on this specific topic.
5. Fill in the Form and Pay
When you have everything fulfilled, simply download the license application form from the State Board, together with the initial license fee. Done!
In order to keep your license active, you are required (in most states) to fulfill the CPA CPE requirements (continuing professional education), typically 80-120 hours every 2-3 years.
6. Apply for AICPA Membership
Once you are done with your state CPA licensing, you may choose to apply for the AICPA — the largest professional accounting body in the world. You will also need to fulfill the CPE requirements but in most cases it would be the same as the ones required by your state.
For Your Further Reading
Last But Not Least… Have You Announced The Good News Yet?
Share your own success story here. Be the inspiration of all IPass readers!
* Photograph courtesy of jaxxon