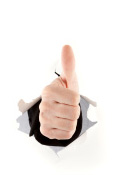 This is a page set up for my dear readers who want to say loud and clear that
I — PASSed!
Whether you have passed one part of the exams, or you are completely done, drop us a note and share the happy news.
Best Christmas Gift Ever
Here is one from Nicole before I got this page set up:
It was 12:30, so I thought I'd give it a shot. I typed in the information, closed my eyes and hit submit. When I opened, I saw that I got…a 79!!! I PASSED! I am officially FINISHED with the CPA examination! It pretty much feels like the best Christmas gift ever! I can now enjoy Christmas and New Year's worry-free, for which I am incredibly thankful. I still haven't come down from the excitement of it all:)

– Nicole
Personal CPA Exam Success Stories from My Readers
These readers are kind enough to share their stories with us, because they are thankful, happy and want to motivate fellow readers to stay strong.
More CPA Exam Success Stories
Some of you love to announce the good news on Facebook!
(This is for story sharing and NOT for asking questions. Inappropriate comments will be marked as spam. I am happy to answer questions on my facebook page)