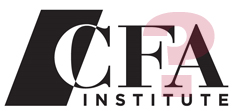 "I am now a CPA. Should I go for a CFA or MBA?"
Well, it depends on your choice of career path.
Your Future Career Path…
1. Public Accounting Only
If you plan to join a public accounting firm and work yourself up to partnership, there is no need for CFA, CMA, CIA, MBA or any other qualification.
Instead, focus on your core competency — whether it's assurance, advisory or tax — and work on your people's skills and sales skill as they are critical for senior professionals in a client-oriented business.
You can click the link and read about the requirements of public accounting firms and what you can expect in terms of workload and lifestyles.
2. Corporate (Especially Manufacturing Companies)
If you work/plan to work for a company with some manufacturing capacity, then the CMA qualification will give you an edge. It's a lot about cost accounting and managerial accounting that is especially useful in that sector. Better yet, few professionals have CPA AND CMA together.
3. Accounting, then Investment Banking
Many finance professionals want to break into the exciting world of investment banking at some point of their career.
If this is your ultimate goal, please note that:
For the core investment banking job (i.e. corporate finance and M&A), either CPA or CFA is not important. For MBA, yes definitely, but only if you come from the Top 20-ish MBA schools.
If you are interested in the research department within investment bank (i.e. the research analysts, or security analysts), or fund management in general, a CFA qualification is highly recommended. In fact, most analysts are CFAs. CPA is not that useful but a combination of CPA with CFA is highly regarded. MBA is also good if you graduate from the top schools.
4. Other Career Changes Down the Road
Now,  both CFA and MBA could be helpful if you are looking for career change.
CPA with CFA
The CFA certification is best suited for research department within investment banks, hedge funds, mutual funds and jobs in investment community.
CPA with MBA
Multinational corporations, big businesses with management trainee programs love MBA graduates. Again, try your best to get into the top schools.
Good luck!
P.S. BEC covers about half of the materials in Level 1 and 2 of the CFA exam, as well as Part 1 of CMA exam… another reason to schedule BEC as your last section!
For Your Further Reading