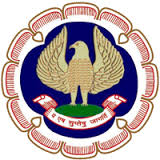 I have many readers from India who are very interested in becoming a US CPA. Some have great reasons, while others' desire may be based on incorrect information. I attempt to analyze the situation and help you decide whether it's worth for Indian CA to pursue the US CPA title.
Indian CA vs US CPA
CPA, which stands for Certified Public Accountant, is an accounting qualification granted by the US government (State Board of Accountancy) to individuals who fulfill certain education and experience requirement as a public accountant.
Only CPAs are allowed to own a public accounting firm, and only CPAs can sign the audit report on behalf of the firm.
While there is no requirement for CPAs in private business, many big corporations strongly prefer their senior financial professionals to have a CPA qualification to show their knowledge and expertise in the accounting field.
I believe the role of Indian CAs is very similar. The main difference is that Indian chartered accountants' service is limited to India, while US CPA is valued in all US companies around the world, and therefore, is recognized on a global basis.
The Demand for US CPA is Increasing in India
There have been multinational companies entering India for regional expansion in the past decades. The reporting of the Indian regional office needs to be integrated with the global accounts, and this needs to be done in accordance to US GAAP (for US companies) or to IFRS.
In the past, these corporations rely on Indian CAs to do the work, and through on-the-job training, they were able to complete the accounts in US GAAP for financial and compliance reporting. It is understandable though that there were often errors and inconsistency in the work given the inadequate training and supervision. This has created issues with SEC and US regulatory bodies.
Therefore, there is an ever increasing demand for US CPAs stationed in India for US GAAP reporting and general controller role for US subsidiaries in India. At the same time, global Indian companies publicly listed in the US (e.g. Wipro) require US CPAs for quarterly and annual financials, Sarbane Oxley and other compliance reporting and documentation.
Another Demand Which I Believe is Unwarranted
I should also mention that many readers want to get the CPA title for the sole purpose of working in the US. They were told that they would be assigned training opportunities there as long as they take part in the "CPA program", or that a CPA title can lead them to a job in the US.
Please note that the so called "CPA program" does not exist. The CPA is a qualifying exam only. The exam administrator does not have a program or course for candidates, nor do they provide any review materials. The review courses you may have heard of are developed by third-party commercial providers. You don't need to take any of them if you are confident to go straight to the test center.
Some even say the CPA title can guarantee a job in the US. This is far away from the truth. Similar to the Indian CA, I don't think being a chartered accountant will automatically lead to a job? If you are planning to go for the exam only as a ticket to move to the US, please give it a second though. There are other more effective ways, such as joining a US corporation, strive to be a top-performing employee, then request an internal transfer to the US headquarters or regional offices.
The Supply of CPA isn't Catching Up…
In any case, the number of US CPAs from India is not enough to meet the demand.
India's higher education follows the 3-year bachelor system in the UK. This is different from the 4-year bachelor degree commonly granted in the US. Because of this, it is hard for Indian candidate to get qualified for the CPA exam without an extra degree.
The fact that most state boards require US CPAs to sign the experience verification form also creates difficulty for candidates. Since the pool of US CPAs in India is small, it is very hard for those who pass the CPA exam to find an Indian supervisor who is actively licensed in the US.
Indian CA Eligibility for US CPA
For those who do have a bachelor and master's degree in the accounting field, such as BCOM and MCOM, you should have no problem getting qualified for the US CPA exam. Specifically, your educational level is sufficient to fulfill the general requirements of 5 years of higher education together with some minimum accounting and business courses.
If you only have a BCOM and CA, however, it is getting a lot tougher to get qualified since 2012, as most state boards changed their interpretation of the CA qualification. In the past, some of them considered CA to be equivalent to a 4-year bachelor degree. This is no longer the case.
Neha's Been There, Done That
Our blogger Neha has passed both exams. This blog post compares the two in terms of format, structure, grading and restrictions. Neha also shares whether she thinks the US CPA is worth it after getting her CA.
Conclusion
If you have a master's degree in relevant field, I encourage you to take the CPA exam right now, as you are the lucky few who can actually get qualified for this exam in your country.
For BCOM + CA candidates, although I personally don't have a solution for you, Leslie-Anne Roger at CPAexcel may still be able to help, depending on your own situation. She has been helping primarily BCOM + CA candidates over the years to sit for the exam. Leslie-Anne charges a fee in the form of a CPAexcel course but there is a 95% refund should the application is declined. Please find below my interview with her, or you can reach her directly. Good luck!
For Your Further Research