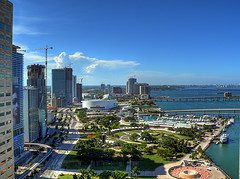 To maintain an active CPA license in Florida, certified public accountants have to fulfill the CPE requirement on a biennial basis.
Here is a summary for your reference:
Florida CPA CPE Requirements
The CPE credits have to be accumulated during a reporting period, which ends on June 30 of the renewal year.
There are two automatic extension in September and December but you should consider Dec 31 the "hard" deadline.
Within these 2 years, the CPAs registered in Florida should fulfill at least 80 hours of accounting continuing education.
Specific Requirements
In each reporting period:
At least 20 hours of accounting and/or auditing
At least 20 hours of technical business courses
At least 4 hours in a Board-approved Florida-specific ethics course
No more than 20 hours of behavioral subjects (e.g. management, communication skills, HR)
Other ways to gain your CPE hours:
Board-approved firm trainings
Teaching in colleges or formal CPE courses (2 x teaching hours)
Check out this video clip for details:

Further Information
You can also contact Florida Board of Accountancy for general licensing and CPE information:
Address: 240 NW 76 Drive, Suite A, Gainesville, FL 32607
Email: Call.Center@dbpr.state.fl.us
Phone: 850-487-1395
Where Can I Take These Accounting CPE Courses?
My recommendation is CPE Link, a CPE provider registered with NASBA on the National Registry of CPE Sponsors (Registry ID: 109068). Their CPE courses are endorsed by the Societies of CPAs in California, Florida, Idaho, Indiana, Iowa, Kansas, Kentucky, Nebraska, New York, Pennsylvania, Louisiana, and West Virginia.
CPE Link offers over 1,000 hours of self-study content taught by accounting and tax professionals–all experts in their fields with many years of practical experience to share. Click out the courses below and start earning your CPE credits today!

Photograph courtesy of anonymonk