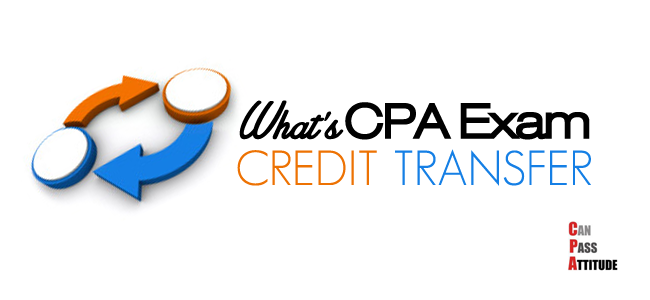 I've got a lot of questions on Facebook recently on whether CPA exam credit transfer is possible between states. Here is the background, general rules and process.
CPA Exam Credit Transfer: An Overview
First of all, we need to understand the principle behind the credit transfer. The transfer is generally allowed between states because people within the United States frequently move from one state to another. In the past, when the CPA Mobility Act was not in place, there were restrictions on how an out-of-state CPA could practice. People had to go through the hassle of transferring their exam credits or licenses.
This is no longer an issue because CPAs can work across the country as long as the registered state is considered substantially equivalent (i.e. following the 3E rules). In other words, CPAs can work anywhere and only transfer credits in special circumstances, e.g. if they need a firm license to open their own CPA firm.
Implications on International CPA Candidates
International CPA candidates transfer exam credits for different reasons. Since it is often difficult to fulfill all educational and experience requirement as a foreign national, some candidates try to "game the system" by fulfilling the "easier" educational requirement in one state, done with the exam, then transfer the exam credit to another state with more flexible experience requirement.
There are also cases where international candidates misread the rules and got caught in the licensing process. Common examples among my readers include:
Not realizing that California strictly requires social security number for licensing (not required when you sit for the exam);
Not realizing that New Hampshire requires candidates to complete all licensing requirements within 6 years.
While gaming the system was possible in the past, the state boards are now working towards a uniform standard and therefore it is much harder to take advantage of the differences.
CPA Exam Credit Transfer: Rule of Thumb
Let's say a candidate registered in State A and wants to transfer the exam credit to State B.
As a rule of thumb, he has to fulfill both the exam and licensing requirements of State B before State B approves the transfer.
A few states even go further: the candidate must fulfill the exam requirements BEFORE he takes the CPA exam. This means that he cannot make up for any missing courses required by State B if he didn't have it in the first place. Guam is one of the examples.
How Do I Know the Rule of Each State?
Since there are 55 jurisdictions, there are technically 55 x 55 combinations of rules regarding credit exam transfer.  I am afraid I can't give you specific advice on CPA exam credit transfer, but I have some suggestions for you at the bottom of this post.
Conclusion
If You Just Started and Haven't Applied for the Exam…
CPA exam credit transfer is a lot of hassle, if not impossible for some candidates. If you are just about to start, I encourage you to stop thinking about the transfer and map out a workable path with one state board instead.
You can do this by asking these questions:
Can I realistically fulfill all the exam and licensing requirements of one state?
Can it be done within a reasonable time frame?
Often times, the bottle neck is the experience requirements. Here are the states with more "friendly" requirements for international CPA candidates.
If You Have Passed the Exam but Not Yet Applied for the License
… and find that you cannot fulfill the rest of the requirements to get a license, here are my 3 suggestions:
1. Narrow Down the Choices
If you have a specific "transferee state" (State B) in mind, check out the CPA exam credit transfer rules on its state board's website. The information can be found in their FAQ section or in the Accounting Rules and Regulation. You may also email the state board directly for help.
2. Make Use of NASBA Resources
After you identify your State B, explore further with this free tool called CPA mobility.
If you have trouble identifying a specific state, or you need more information, there is a database that contains the rules and regulations of the all state board regarding CPA licensing. Every one can access with a fee. If you are serious about the exam, I encourage that you free up half a day and buy a 24-hour pass for US$10. It's worth it.
3. Check out Guam
If  you need the CPA title for credentials only (i.e. not for practicing public accounting), and that you have no clue and don't want to take extra courses to fulfill the 150-hour requirement, take a look at Guam's inactive license. They don't require 150 credit hours, social security number and experience, but you must have a concentration in accounting.
This is not an ideal choice because the inactive status have certain restrictions, including the fact that your license is not seen as equivalent and may affect your ability to be recognized / practice in other states.
4. Seek Help from Professionals
Leslie-Anne from CPAexcel offers assistance in CPA exam credit transfer. She charges a fee and there is no guarantee of success, but her 16+ years of experience is a good bet to make it happen for you.
If You are Currently Licensed in Another State…
This happens when you plan to work in another state. In many cases CPA license transfer is not necessary, but you need to know the case when the action is required. Check out my separate post on CPA license transfer
For Your Further Reading
If you have other questions, feel free to drop a comment below or on my Facebook page. I will try my best to help!