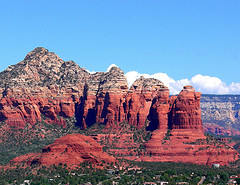 To maintain an active status, all CPA licensee in Arizona have to fulfill the CPA CPE requirement on a biennial basis.
Here is a summary for your reference:
Arizona CPA CPE Requirements
The CPE credits have to be accumulated on the last date of your birth month, and the counting is done every 2 years.
Within these 2 years, the CPAs registered in Arizona should fulfill at least 80 hours of accounting continuing education, and all of these can be done via self-study.
Specific Requirements
At least 40 hours has to be in "technical areas" (accounting, auditing, taxation, business law, or management advisory services)
Within the 40 hours above, 16 hours must be in the subject areas of accounting, auditing, or taxation
Minimum of 16 hours of live/interactive webinar or in classroom setting
Ethics CPE: 4 hours during the reporting period
Note: there is no carry-over policy of these accounting continuing education courses in Arizona.
Possibility of CPE Waiver
If you can demonstrate that you are over 60 and that you are no longer active in accounting practice;
If there is a "Good cause" e.g. disability, military duty, financial hardship
A Note On CPE Course Providers
Please note that while Arizona does not pre-approve or register the CPA CPE course providers, for your own protection please call up or find out whether the course provider complies with the requirements prescribed in A.A.C. R4-1-453(C), which states that the course  must " provide a formal course of learning at a professional level and contributes directly to the professional competence of the participants".
Further Information
If you are looking for CPA licensing requirements in Arizona, please click here.
Please contact Arizona State Board of Accountancy for details:
Address: 100 North 15 th Avenue, Room 165, Phoenix, AZ 85007
Phone: (602) 364-0804
Fax: (602) 364-0903
Where Can I Take These Accounting CPE Courses?
My recommendation is CPE Link, a CPE provider registered with NASBA on the National Registry of CPE Sponsors (Registry ID: 109068). Their CPE courses are endorsed by the Societies of CPAs in California, Florida, Idaho, Indiana, Iowa, Kansas, Kentucky, Nebraska, New York, Pennsylvania, Louisiana, and West Virginia.
CPE Link offers over 1,000 hours of self-study content taught by accounting and tax professionals–all experts in their fields with many years of practical experience to share. Click out the courses below and start earning your CPE credits today!

* Photograph courtesy of AL_HikesAZ