Roger CPA Review was founded by Roger Philipp in 2001. Originally began as live classes in San Francisco, the review courses have developed into an interactive e-learning platform.
Roger boasts a 88% pass rate with over 85,000+ students went through his CPA review program.

(Click here for recommendation and free demo)
Roger CPA Review Program Overview
Let's take a look at the 5 offerings — basic online,  premium online, offline (USB), cram courses and audio course.
1. Basic Online Course
Accessible anytime and anywhere with an internet connection — on desktop, mobile phones, tablets and other portable devices.
The course comes with video lectures, corresponding books, proprietary test prep and flashcards:
100 hours of video instruction broken down into bite-sized chunks, ranging anywhere from 5 minutes to 50 minutes. Content updated every 6 months
Course textbooks in both electronic and print format
4,000 multiple choice practice questions
This package includes:
18 months of viewing access
Homework help center access
Study planners
2. Premium Online Course
Same as basic online course with these additional benefits:
Video viewing access extended to 24 months
Include offline lectures in USB drive
3. Offline Lectures
Course delivered via USB drive. Same as Basic online classes except:
You get to watch the lectures as many times as you want (but no automatic updates).
No need to rely on internet connection.
4. Cram Course
Designed to reinforce your understanding of the most heavily tested CPA exam topics.
Great choice for retakers if you need 8-10 extra points to pass.
Available online or in USB drive.
5. Audio Course
Approximately 42 hours of lecture on the most heavily-tested exam material.
Available as an mp3 download.
Why More and More Candidates Choose Roger CPA
Roger CPA has always been popular in the Bay area where his course is originally based. The momentum has really picked up in the year as Roger stops teaching live classes and focuses on developing new and innovative products.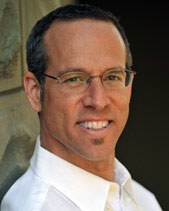 1. 88% Pass Rate + Entertaining Teaching Style
Roger CPA aims to be the "Effective, Efficient and Entertaining" CPA review course.
Founder and video lecturer Roger Philipp is very experienced with more than 25 years of teaching CPA review. He made his name with entertaining and engaging lectures and is still personally teaching every class. This is a big plus when compared to some institutionalized CPA review courses where quality of lecturers is not guaranteed.
Some review courses teach you to memorize the exam content with very little explanations. This is tough for those who have never worked in Audit for example. Roger actually teaches you Audit like in a way that makes sense.
Here is a video clip on one of his lectures:
In case you are wondering, Roger CPA Review is not a one-man band. For example, Mark Dauberman has joined Roger as Senior Editor, helping with the course textbooks and other course related initiatives. Mark founded Dauberman CPA Review in early days and had years of experience teaching CPA review courses.
2. An Effective and Integrated Review Course

The course comes with 100 hours of video lectures, together with corresponding books, 4,000 practice questions and flashcards. You can either access the course online (desktop or any portable devices), or offline via USB.
There are also cram courses designed to reinforce your understanding of the most heavily tested CPA exam topics — a great choice for retakers who are looking for 8-10 extra points to pass.
3. Innovative Products… and It's FREE!
Since 2014, Roger and his team has developed these free tools that allows convenient study on-the-go and utilize down-time:
(a) MC Question Mobile App
An iOS app introduced in early 2014
>3,500 quizzes based on AICPA-released questions and expert-written answers and explanations
Include diagnostics (instant score reporting), re-quiz on weaker areas and features such as bookmarking, calculator and time clock.
(b) Digital Flashcard
It makes a lot of sense to deliver flashcards on portable devices, and I really appreciate that Roger offers this for free.
4. Homework Help Centers
Customer service is originally a negative in my Roger CPA evaluation. The service level has greatly improved and is now something Roger is proud of.
Specifically, the Roger team provides expert CPA moderators for quick, comprehensive answers and assistance on the most challenging concepts you encounter as you study. Here is additional information from Roger's team to address my previous concerns:
We have two professional moderators on our Homework Help Center who are professional CPAs and go through and answer students' questions. We always encourage students to go through and see if their questions was already asked, because oftentimes they were. Additionally, if there's a lapse in response time, it's because the moderators are generating the best answer."
It may not be as good as something like a live phone help, but it is still better when compared to self-study books such as Wiley, and the self-study versions of Becker, Bisk and Lambers.
5. The Basic Package is a Good Deal
At $1,695, the basic review course is a great value for money.
That's Awesome, but What are the Limitations?
The good thing about the limitations is that it either doesn't affect all candidates, or there are ways to work around it.
1. Talking Too Fast?
A notable comment from my readers is that Roger talks too fast. If you are a native English speaker growing up in America who live or work in a fast-paced environment, this is not an issue. But if you are a "mature" candidate, accustomed to the "Old School" style of learning or you are an international candidate, you may want to double check the demos before making the decision.
2. No Free Updates
You are given 18 months of access in the basic course, and have an option to extend for another 6 months. The cost isn't much ($50 per part) but some other providers offer unlimited access until you pass.
3. New Test Prep Needs Improvement
Roger used to rely on Wiley test bank. The team developed their own set of practice questions recently and understandably there are rooms for improvement.
For now, readers mentioned that there hasn't been much variety of the practice questions. It feels a bit like "hit or miss" when going to the exam. If this is a concern, you can always get the Wiley test bank as a supplement.
Summary of What Roger Offers
Strengths
Limitations

Engaging and motivating lectures
88% pass rate
Free mobile apps
Affordable at $1,695

Talk too fast (for non-native speakers)
Test prep needs improvement
My Conclusion: Great Choice if You Get Easily Bored!
I highly recommend Roger CPA Review if:
You prefer a refreshing and "cool" review course
You need an engaging and dynamic instructor to help you get through this beast