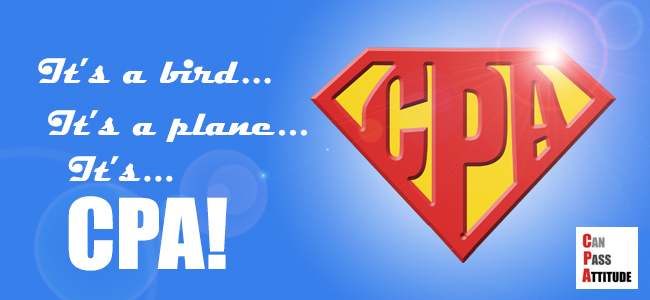 We crunch numbers, balance the books, and file the tax. What's the meaning of our work? Can we accomplish more with our skills?
I'll show you how a CPA can save the world.
For Junior CPAs
There are many opportunities to reach out as an accountant:
1. Provide Tax Filing Assistance (VITA and TCE)
For those in the US, you can start by filing tax forms for those in need. I volunteered in Chicago's Chinatown while in college and was glad to be helpful in their community. I encountered nothing complicated (it was all 1040). Don't feel like you need to be a tax expert to volunteer.
Here is a description of the VITA and TCE. If interested, you can locate the nearest site on this page.
The Volunteer Income Tax Assistance (VITA) program offers free tax help to people who generally make $53,000 or less, persons with disabilities, the elderly and limited English speaking taxpayers who need assistance in preparing their own tax returns. IRS-certified volunteers provide free basic income tax return preparation with electronic filing to qualified individuals.

In addition to VITA, the Tax Counseling for the Elderly (TCE) program offers free tax help for all taxpayers, particularly those who are 60 years of age and older, specializing in questions about pensions and retirement-related issues unique to seniors. The IRS-certified volunteers who provide tax counseling are often retired individuals associated with non-profit organizations that receive grants from the IRS.
2. Offer Free Bookkeeping Service
Junior accountants can offer free bookkeeping service to your church, non-profits and charitable organizations you care about.
3. Teach Financial Literacy
You can also hold programs and classes that teach financial literacy to under privileged areas, and people who have falling prey to predatory lending and overspending.
4. Mentor Future CPAs
You can work through your university to mentor and provide career advice to students and others who might have an interest in becoming a CPA.
5. Volunteer at AfID
Accounting for International Development (AfID) offers accountants from around the world the opportunity to use their skills to support a broad range of non-profit organizations globally.
Volunteer assignments between 2 weeks and 12 months, or longer permanent placements, form part of an ongoing strategy to build the financial management and reporting capacity of charities in over 35 countries.
6. Work in a Non-Profit
Find a firm that is heavily invested in giving back to the community. The money might not be quite as good but you definitely wouldn't be going hungry or anything. It's a different type of accounting and it could be a cool niche to settle into.
For Seasoned CPAs
As you gain accounting, auditing or tax expertise, more doors will open for you to contribute to the society:
7. Offer Free Auditing or Tax Service
If you are in a position to sign an audit report, consider providing free auditing service to non-profits and charitable organization. For tax accountant, consider not charging fees from people who are under a certain AGI level.
8. Sit on the Board for Non-Profits and Charities
I like this sharing in an accounting forum:
Currently i'm applying to sit on the financial committee or a non for profit. They're looking for people who are skilled in particular areas. It depends on your area, my city has lots of not for profits, but there are also smaller ones who can't afford an accountant. You could go there once a week and do their bookkeeping. It could always pay off, new NFPs may not have all the funding in the world, but one year they may get X amount of money from the government and have a spotlight. You never know what that could grow into.

I know one NFP i did bookkeeping for in undergrad couldn't afford a member of their staff over 25 hrs per week, a hole in a wall, i was grossed out to even sit in the chair sometimes. The summer before i started my last year of undergrad they received over 500k from the state which is amazing for them.

Stick with things. Stop thinking in a bubble. Stop thinking of the reward it can give you right now, things need time to grow. No one can create a plan for yourself, if you don't have one, there's no way the CPA will ever help you change the world. The CPA is about trust, that people can trust your opinion on certain matters, and that opens doors."
9. Arrange Sponsorship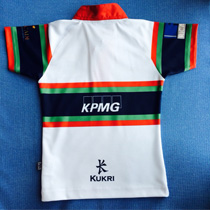 As owner or partner of a CPA firm, you may be able to provide sponsorship to local clubs and special charity events. My son's mini rugby team is sponsored by KPMG and a number of other financial institutions.
10. Save the World Together as CPAs!
CPAs protect the public, employees, and stakeholders by maintaining accurate accounting records, ensuring internal controls and regulations are complied with, and acting as watch dogs. Be ready to blow the whistle and weed out developing scams that could rock the economy.
As a group, CPAs are the foundation of every single group of industries in this country — the backbone of business. Be proud of our profession!
More Inspiration!

The CPA Superhero from Roger CPA Review
For Your Further Reading