Yaeger CPA Review has over 40 years of history and prides itself on a whiteboard teaching approach, innovative student portal, and flexible pricing. So, let's see if the latest Yaeger CPA Review 2019 suits your budget and learning style.
Disclosure
Disclosure: The I Pass Team may earn a small amount of compensation if you purchase CPA review courses from our links; however, our team uses these revenues to maintain the site and produce awesome free content just for you!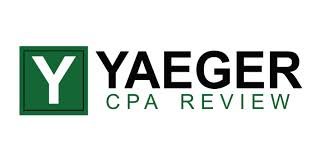 Get Instant 20% Off with Our Exclusive Yaeger CPA Coupon Codes!
Yaeger CPA Review Course Info

Dr. Phil Yaeger, CPA, launched his CPA review course in 1977 with 13 students in Washington DC. Later, he established himself as the largest CPA review course provider in the DC metropolitan area.
Since the computerization of CPA Exam in 2004, Yaeger CPA Review has been providing its online course to candidates around the world.
Despite an ambitious expansion plan, Yaeger CPA Review remains a family business with its unique old-school teaching methods and the unique ability to talk directly to your professor.
There are other professors in addition to Dr. Yaeger. However, all of the Yaeger professors utilize the tried-and-true whiteboard teaching format that candidates have come to expect from Yaeger CPA Review.
Yaeger CPA Review Course Offering
Yaeger is one of the most affordable CPA review courses out there (Yaeger costs approximately 1/3 of Becker CPA). Plus, they also offer financing should you need to stretch the payment of your course out for several months. For cost-conscious candidates who need a complete review course, Yaeger CPA is often the best solution.
1. Bundled Review Courses
Yaeger CPA Review is different than other CPA review courses in that it only offers one complete course. Yaeger CPA doesn't want to offer its candidates with a course that doesn't include all the features that are necessary to complete the CPA Exam. Therefore, there is only one complete course for you to choose. But don't worry — you can purchase the course in individual sections or as a bundle that includes all 4 sections. Consequently, you will lose the Yaeger CPA discount if you only purchase one part at a time, so we highly recommend you purchase the 4-part bundle.
2. Yaeger Features Include:

120 hours of video lectures
18 months of unlimited access
Yaeger instructor-authored interactive textbooks covering multiple choice questions, task-based simulations, and AICPA blueprint representative tasks (digital and hard-bound books are included)
CPA test bank
Custom study planner
Cram course
Audio lectures
Flashcards
Access to Yaeger CPA Review instructor hotline for one-on-one assistance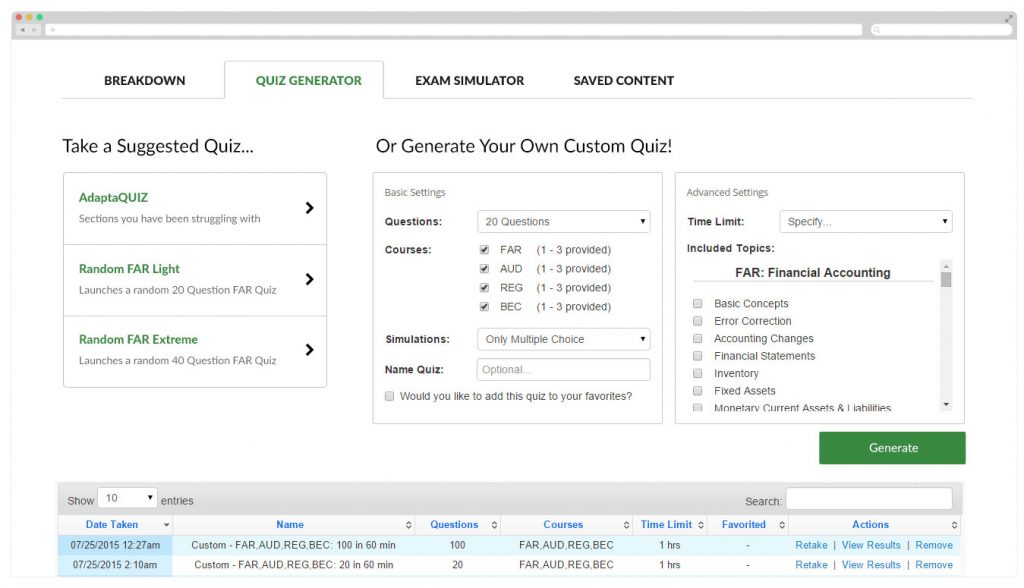 2. Yaeger CPA Financing
Yaeger CPA provides financing for candidates who do not wish to purchase their CPA review materials in one lump sum. Also, there is no credit check. Rather, Yaeger CPA simply charges your credit card once a month for 12 months, and at this time, your course will be paid in full.
Our team recommends that you only consider financing your course if you really need it. If for some reason your credit card gets lost, stolen, or reaches the maximum limit, your Yaeger payment may be declined. If this is the case, you may lose access to your course. And, even if this only occurs for a few days while you sort out the matter, the loss of any study time at all could mean failing a section or having to reschedule. Therefore, we encourage you to pay for your course in full, if possible.
3. Yaeger CPA CRAM Courses
Yaeger is the only affordable CPA course to include a CRAM course. If you're not familiar with this feature, a CRAM course covers key concepts you will need to know for your exam. Consequently, a CRAM course is great when used as a final review before your exam date or as supplement to a non-Yaeger course.
CRAM courses are an integral part of your final review and will help you to identify your strengths and weaknesses.
4. Listen-n-Learn: Yaeger Audio Lectures
These audio lectures are presented by Yaeger instructors, and you can download them to any device. These MP3 files are great for on-the-go learning so that you never miss an opportunity to reinforce key concepts.
5. Yaeger Flashcards
Yaeger CPA offers over 2,000 flashcards covering the 4 exam sections. You can review these flashcards from any device. Additionally, you have the ability to flag any flashcards for further review. Similarly, like in the case of the CRAM course, Yaeger is the only affordable review provider to offer flashcards.
6. Yaeger CPA Test Bank: Yaeger Quiz Generator
The Yaeger CPA team recently developed their proprietary Yaeger Test Bank that includes over 4,000 multiple-choice questions and task-based simulations. The test bank features AICPA-released questions, and you'll also have the ability to practice in a simulated environment. (While Yaeger has a simulated environment, it doesn't mimic the exam as well as Gleim CPA — this is currently the best mock exam software on the market.)
Finally, the Yaeger CPA test bank also includes many detailed analytical points for your reference, allowing you to pinpoint your weak areas.
Yaeger CPA Course Pros and Cons
Why should you pick Yaeger? Let's take a look at some things that may sway you toward using Yaeger CPA Review.
1. Whiteboard Approach That Works
For those who are visual and tactile learners, the whiteboard approach is really helpful. Using this approach, Yaeger instructors go over the concepts and use the whiteboard to help them illustrate important and challenging concepts.
We want a teacher — a real person — who talks to us and actually uses a whiteboard to write down the calculation and explain every step. This is the Yaeger's approach, and you may be surprised to know that this seemingly conventional, down-to-earth way of teaching has become almost extinct. In fact, Yaeger CPA Review and Roger CPA Review are the only two CPA courses to lecture in this profoundly helpful whiteboard style.
In a typical CPA review course, the professor may lecture, but he or she is going to be reading from a teleprompter. There also may be times where calculations are shown on the screen, but the professor is usually off-camera at this time and you guessed it — he or she is still reading from a script!
With Yaeger CPA Review, Phil and his team of professional instructors go through each AICPA Blueprint and hundreds of multiple-choice questions. Additionally, the instructors are careful to explain why the questions are tricky and what you can do to avoid the tricks. The instructors focus on becoming proficient in the core concepts and every representative task addressed in the AICPA Blueprints.
2. Concept + Tactics + Low Price = Excellent Value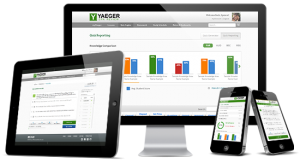 Not only are the Yaeger CPA Review instructors good at explaining the concepts tested on the exam, but they also show you how to efficiently answer the questions and
recognize the examiner's "tricks."
Plus, Yaeger's course is loaded with many features that no other course under $2,000 offers. Therefore, Yaeger is an excellent value for the money.
3. Hotline to Answer Your Questions
Live classes are not available in Yaeger CPA Review, which means that access is only available online.
However, Yaeger provides a solution by offering a hotline that lets you ask questions by phone. But, if you don't like asking a question over the phone, you can leave a message in the AdaptaPASS Student Portal, and the instructors will respond to your questions directly.

No other review course offers a phone number where you can directly speak to a professor.
4. Affordable Pricing
This is one of the least expensive courses on the market, and you get a lot for the low price.
5. AICPA Blueprint Integration
No other review provider has structured their 2019 review course around the AICPA Blueprints. Students are pleased that Yaeger has spent the time to align their methodology with the structure of the CPA exam.
You can c
heck out the latest Yaeger CPA demo here:

Yaeger CPA Review

But, Yaeger CPA Review Has Its Limitations
Here are 4 reasons why Yaeger CPA may not be the best fit for you:
1. The Test Bank Is Fairly Small

With only a little over 4,000 multiple-choice questions and simulations, Yaeger CPA has one of the smaller test banks. In contrast, 9,000+ questions are included in both Gleim CPA and Wiley CPAexcel. So, CPA candidates who love to learn through answering every single question possible on each topic may feel limited by the size of the Yaeger bank.
However, since Yaeger is quite affordable, you may consider purchasing a supplemental test bank. Gleim CPA includes over 9,000 questions in its standalone test bank, making it the largest standalone bank available on the market.
2. Yaeger CPA Isn't As Polished As Some Courses

Some CPA candidates feel Yaeger is slightly lackluster in terms of its presentation and course format. The production value of the lectures isn't as high as Wiley CPAexcel; however, the styles are also different. When you select a whiteboard course, you're going to have to give up some of the production value. This is because there is only so much CPA review courses can do to embellish a whiteboard lecture, so if you need more bells and whistles, you may want to consider a traditional lecture course like Wiley CPAexcel, Gleim, or Becker CPA.
Also, along these same lines, the Yaeger lectures aren't as entertaining as those found in Roger CPA Review. There are times when we want to doze off even though the stuff is important — this happens especially in AUD and REG for many candidates.
Finally, Dr. Yaeger is probably the most "old-school" and is generally liked by students, but I have readers who find him "monotone" and repetitive. But, if he helps us pass the exam in one go, this shouldn't be an issue.
3. No Free Unlimited Updates or Guarantees
Yaeger CPA Exam Review provides free or discounted updates for a limited time. Updates are free within the 18-month access window from the date of purchase. In contrast, review courses such as Gleim offer a money-back guarantee, which Yaeger CPA does not provide.
Summary of What Yaeger CPA Offers
Strengths
Limitations

40+ years of history + whiteboard approach
Content that mirrors the AICPA Blueprints
Instructor hotline available
Competitive pricing

Less polished course
Fairly small test bank
No free unlimited updates: after 18 months, access expires/extensions available by request
Don't Forget the Yaeger CPA Discount!
That's right — I have a Yaeger CPA review coupon! So, if you like Yaeger, use the Yaeger discount code below that is exclusively for my readers!
What Do I Pass the CPA Exam Readers Think of Yaeger CPA?
Learn how my readers feel about Yaeger CPA while reading some of the Yaeger CPA reviews. These reviews of Yaeger CPA should further aid you in determining if this is the best course for you!