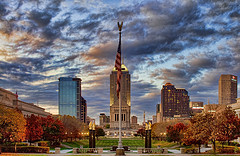 To maintain the CPA status, all CPA licensee in Indiana have to fulfill the CPA CPE requirement on a triennial basis.
Here is a summary for your reference:
Indiana CPA CPE Requirements
The CPE credits have to be accumulated on December 31, but it's fine as long as you report on or before June 30 of the following year.
Within these 3 years, the CPAs registered in Indiana should fulfill at least 120 hours of accounting continuing education.
Specific Requirements
Among the 120 hours, at least 12 hours (10%) must be in accounting or auditing
At least 20 hours need to be fulfilled every year
Maximum self-study courses: 60 hours, or 50% of the requirement
Ethics CPE: 4 hours during the reporting period
A Note On CPE Course Providers
Please note that while Indiana does not pre-approve or register the CPA CPE course providers, for your own protection, please call up or find out whether the course provider complies with the requirements prescribed in 872 IAC 1-3-3.4 of the Indiana Accountancy Regulations, which states that the course must be "formally organized, primarily instructional, and contribute directly to professional competence in the practice of public accountancy".
Further Information
You can contact Indiana State Board of Accountancy for details:
Address: 402 W. Washington Street, Room W072, Indianapolis, IN 46204-2246
Phone: (317) 234- 3040
Where Can I Take These Accounting CPE Courses?
My recommendation is CPE Link, a CPE provider registered with NASBA on the National Registry of CPE Sponsors (Registry ID: 109068). Their CPE courses are endorsed by the Societies of CPAs in California, Florida, Idaho, Indiana, Iowa, Kansas, Kentucky, Nebraska, New York, Pennsylvania, Louisiana, and West Virginia.
CPE Link offers over 1,000 hours of self-study content taught by accounting and tax professionals–all experts in their fields with many years of practical experience to share. Click out the courses below and start earning your CPE credits today!

Photograph courtesy of normalityrelief