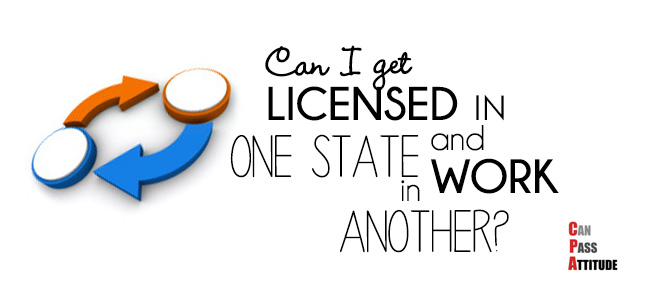 CPA Reciprocity is complicated in a way that each state has different rules, and the rules keep changing. Before we get into the details, let's take a look at the history and the recent development to streamline the CPA reciprocity rules:
CPA Reciprocity: Why the Need
As you may aware, the CPA license is granted by individual State Board of Accountancy in the US. Because of this, CPAs often encounter difficulties when it comes to cross-border practice, i.e. providing public accounting service to their clients across jurisdictions.
In order to cater the out-of-state CPAs and accounting firms, each state had its own rules, regulations and requirements to allow these professionals to provide services in that state. This created a patchwork system that was inefficient and difficult to understand.
CPA Reciprocity: The Solution
To streamline the process and reduce additional licensing fees, the AICPA and NASBA have been promoting a "uniform CPA exam requirements": All states are deemed equal and thus the license granted are considered the same throughout the United States.
Specially, the AICPA and NASBA have worked together a "Uniform Accountancy Act" with the following guidance on the CPA exam requirements for each state (known as the "3E"s):
Fulfill the 150 credit hours of "Education"
Pass the Uniform CPA "Exam"
Accumulate at least one year of "Experience"
Almost all states have adopted this rule.
CPA Reciprocity: Current Status
States such as California, Colorado and New Hampshire used to have an alternative path that allow candidates to get a CPA license without fulfilling the 3 Es above. They have since adopted the 150 hour rule and thus are considered substantially equivalent.
There are still a handful of states that use a two-tier system: candidates who pass the CPA exam are awarded a certificate (first tier), and after getting the experience, they get the license (second tier). For these states, the rule of substantial equivalency only applies to those who get the full license.
Implications to CPA Exam Candidates
When you select a state to sit for the exam, please pay attention to the states that have yet to fully comply with the substantial equivalency test. The good news is, these states will eventually be fully recognized once they scrap away the alternative pathways.
Further Reading
For more info, check out my frequently asked questions page, or sign up for my free newsletter specifically written for you as an international candidate:
Enter your name and email address and
I will send you the newsletter right away!
Feel free to learn more this CPA exam mini-course before signing up.