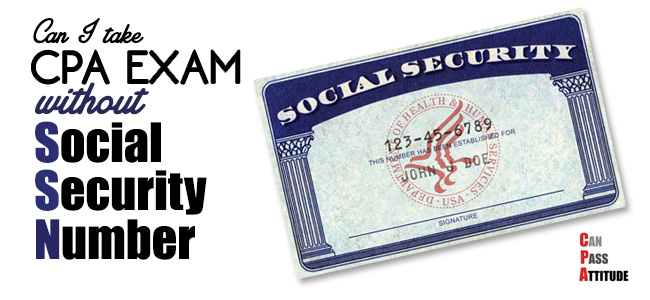 International CPA exam candidates often need to overcome several obstacles in order to get qualified for the exam. One such obstacle is the social security number (SSN). Rest assured that, in most cases, you can still sit for the CPA exam without the SSN.
What is Social Security Number?
A social security number is a 9-digit number issued to U.S. citizens, permanent residents, and temporary workers in order to track these individual for social security purposes. Regulated industries such as the CPA often require their licensees to submit the SSN to facilitate monitoring.
Can I Become a CPA without Social Security Number?
The AICPA has a helpful table showing the CPA exam requirements by state. Although almost all states ask for the social security number in the application form, a considerable number of them give special waivers to international CPA exam candidates or those who do not have the SSN, such as H4 visa holders.
These candidates can submit an affidavit (as in Montana), or write a letter to the state board to explain the situation (as in Colorado). You can send a quick email to the respective state boards for clarification.
Conclusion
The SSN is typically not the bottleneck in the CPA exam qualification process. Candidates should instead look closely at the education and experience requirement first.
Here are the two articles that help narrow down your choices:
You may also refer to Chapter 3 of my book.
Do You Need Further Guidance?
To learn more about the CPA exam application process, consider signing up to my mini-course which is completely free. I have two versions designed for candidates with different background: