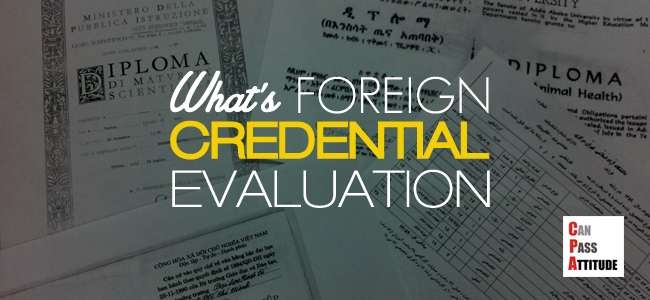 NASBA is the association of the US State Boards of Accountancy. Its mission is to enhance the effectiveness and to advance the common interests of the State Boards, and one of the latest services offered is an international evaluation service (NIES) for international CPA exam candidates.
 State Boards That Accept NIES Evaluation
Over 50 states and jurisdictions accept evaluation from NIES.
Alabama
Alaska*
Arkansas
California
Colorado
Connecticut
CMNI*
Delaware
Florida
Georgia*
Guam
Hawaii*
Idaho*
Illinois*
Indiana
Iowa
Kansas
Kentucky
Maine
Maryland*
Massachusetts
Michigan
Minnesota
Mississippi*
Missouri
Montana*
Nebraska
Nevada
New Hampshire*
New Jersey*
New Mexico
New York
North Dakota
Ohio
Oklahoma
Oregon*
Pennsylvania
Puerto Rico*
Rhode Island
South Carolina*
South Dakota
Tennessee
Utah
Vermont
Virgin Islands
Virginia
Washington*
West Virginia
Wyoming
Washington DC*
* NIES is the only approved international education evaluation provider for these states.

Special Service
NIES has a premium service known as "UNDECIDED STATE EVALUATION". It costs $100 more than the standard fee (i.e. $300 vs $200), but the evaluator will suggest a state that you can qualify based on your existing education.
Please note that their suggestion does not cover whether you are able to fulfill the experience requirement, so make sure you take this into consideration when finalizing the state to register.
Alternatively, you can seek the advice of Leslie-Anne Rogers, an experienced consultant in CPA exam qualification.
Pros and Cons
Pros
As a service provided by NASBA, NIES should have the best relationship (and thus best understanding) with the various state boards
Online application and payment is convenient for international candidates
Fast turnaround time
Cons
Relatively expensive at $200 – 300 per evaluation.
Original and official documents are required (update: scan and online upload of original document is now accepted)
Submission Details
Complete set of official transcript, marksheets, certificates sent directly from the institutions.
An official or notarized copy of English translation is required for non-English document.
Turnaround Time
 Less than 5 business days after all documentation is received.
Pricing
 International credential evaluation – $200
Additional education evaluation – $100
Change in jurisdiction evaluation – $100-200 (e.g. when you decide to register for Texas instead of Florida)
Please click here for the pricing schedule
Payment Method
Credit card through the online application system.
Other Information
Contact
NASBA International Evaluation Services
PO Box 198727
Nashville, TN 37219
USA
Courier mailing address:
150 Fourth Avenue North, Suite 850
Nashville TN, 37219
USA
Phone (toll free): (855) 468-5382
Phone (local): (615) 277-9077
Fax: (615) 324-1268
Email: nies@nasba.org
Related Posts for International Candidates