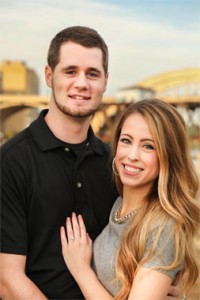 Travis is a recent graduate now working as a tax professional in Minnesota. He is one of our bloggers and shares his story every Wednesday.
Now that I have shared with you a little about my CPA journey and the news that I have passed the last section of the exam, let me take you back to the beginning. Why did I want to become a CPA?
My journey towards becoming a CPA started when attending Bethel University. When I started school, I did not know that I would end up taking the CPA exam or even that I would become an accounting and finance major. In fact, when I started college, I was trying to pursue a computer science degree! It wasn't until after my first accounting class that I knew I needed to switch majors. I had always enjoyed math and I enjoy solving problems, so accounting seemed to fit right away.
By my second year at college, I had listened to professors, former students, and others talk about the benefits that could come with gaining a CPA license. I heard about the doors that can be opened within the accounting community once you are recognized as a licensed CPA. In the United States, there are many job opportunities for people working in accounting, and having or pursuing a CPA license would make you even more qualified to work for great companies. I decided to pursue the accounting and finance major which took 150 credits to earn the degree, but this is what was required for me to sit for the CPA exams.
I got a job offer shortly before graduating from college, so it wasn't even necessary to get my CPA license at all. However, I knew that there would be greater advancement opportunities (as well as an increased salary and bonus) if I was able to pass the CPA exam. Now that I have passed the CPA exam, I am glad I chose to take it!
Note from Stephanie
I love to read stories of why people want to take the CPA exam and get the license. It takes a lot of time, money and effort; and while it is doable, I can't say the license and the accounting job is for everyone. Because of this, I encourage readers to think about why they want to pursue the CPA before jumping in and applying for the exam.
So Travis, thanks a lot for sharing!