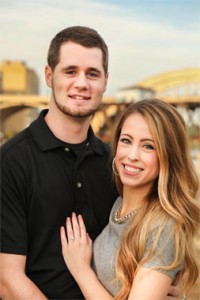 Travis is a recent graduate now working as a tax professional in Minnesota. He is one of our bloggers and shares his story every Wednesday.
In last week's blog I talked about two important points: only schedule an exam that you are ready to take and focus on passing one section at a time before moving on to the next one. However, I think one of the most asked questions from people wanting to schedule their CPA exams is which order to take them in.
Let's talk a little about each section. There are four parts to the CPA exam:
AUD: Auditing
Key sections: auditing standards, internal controls, audit reports
Exam duration: 4 hours
BEC: Business Environment and Concepts
Key sections: cost accounting, economics, capital budgeting
Exam duration: 3 hours
FAR: Financial Accounting and Reporting
Key sections: GAAP and IFRS accounting, not-for-profit and governmental accounting
Exam duration: 4 hours
REG: Regulation
Key sections: Business and individual taxation, business law
Exam duration: 3 hours
My Way of Scheduling the Exam
The order in which you choose to schedule your exams is not the same for everyone. Some people want to schedule the exam that they think will be the hardest for them so that once they pass they have less challenging sections to cover. Other people prefer to take what they think will be the easiest exam for them to get a passing score on their first try.
I took mine based on what was the most recent material I had studied in college. I took AUD, REG, BEC, then FAR (but if you read one of my posts last month, I did not pass them all on the first try).
If I were to Take the CPA Exam Again…
If I had to go back and start all over, I would choose to take FAR first since it takes the most study time to cover all of the material, and it has a lot of material that crosses into the other exam sections.
Many people consider FAR to be the hardest exam because of the amount of material that could show up on the exam, and BEC to be the easiest because of the smaller amount of material. Oddly enough for me, I got my highest score on the FAR exam, and it took me the most attempts of any section to pass BEC.
Choose an order that makes sense to you and know that there is no right or wrong way to schedule the sections of the CPA exam!
Note from Stephanie
It is interesting how Sumit covers this topic recently as well. As I mentioned over at his blog, there are two schools of thoughts. One is to take the toughest section first (either FAR or REG depending on the candidate's background), or take the easier one first to build up the confidence.
Either way is fine as long as you feel comfortable. If it's hard for you to decide, then I suggest taking FAR first, simply because FAR is the backbone of accounting and therefore FAR concepts can be tested in other sections, in particular AUD.
Along the line I suggest taking FAR and AUD closely together because they have the most overlap.
At the end of the day, you have to take and pass all 4 to complete this exam. The ordering may help, but it's more important to know the materials and understand how the concepts are applied.