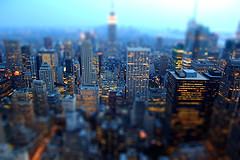 To maintain an active CPA license in New York, certified public accountants have to fulfill the CPE requirement on triennial basis.
Here is a summary for your reference.
New York CPA CPE Requirements
40 hours of continuing education has to be accumulated by the end of the reporting period (Jan 1 – Dec 31). The license itself is renewed every 3 years. The CPE record should be kept for at least 5 years.
Specific Requirements

In each reporting period:
At least 40 hours in any recognized subject areas, or 20 hours in one subject area
Recognized subjects are technical in nature. They include:

Taxation
Accounting
Auditing
Advisory service
Attest
Specialized knowledge

At least 4 hours of professional ethics
CPE is not required during a licensee's initial triennial registration period.
Here is a video that goes through the CPE requirements for New York CPAs:
Further Information
CPE rules from New York State Board
You can also contact New York State Board for Public Accountancy for general licensing and CPE information:
Address: Division of Professional Licensing Services, 89 Washington Avenue, 2nd Fl., East Mezzanine, Albany, NY 12234-1000
Email: op4info@mail.nysed.gov
Phone: (518) 474-3817 x160
Where Can I Take These Accounting CPE Courses?
My recommendation is CPE Link, a CPE provider registered with NASBA on the National Registry of CPE Sponsors (Registry ID: 109068). Their CPE courses are endorsed by the Societies of CPAs in California, Florida, Idaho, Indiana, Iowa, Kansas, Kentucky, Nebraska, New York, Pennsylvania, Louisiana, and West Virginia.
CPE Link offers over 1,000 hours of self-study content taught by accounting and tax professionals–all experts in their fields with many years of practical experience to share. Click out the courses below and start earning your CPE credits today!