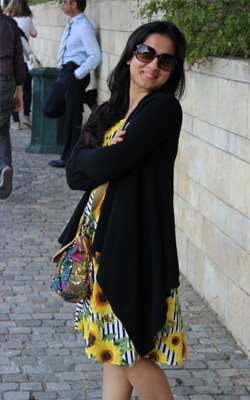 Neha is our very first blogger! She is from Jersey City, New Jersey. She writes for us every Friday.

Did I tell you, my brain works reverse cycle!! Typically, people complete CPA and then get bored of their monotonous auditing/accounting job! I got bored and pursued CPA! 🙂
Although boredom was the catalyst which got me exploring avenues where I could channelize my time and efforts; I decided to pursue CPA for its reputation and for the edge it provides, against other tax lawyers and accountants.
Having a background in international tax laws, I decided to pursue CPA for it would help me to appreciate and contrast the US tax laws from that of Indian tax laws. Being able to find a job in the USA was of course another major reason, but my undying passion for tax laws of different jurisdiction was what attracted me the most towards this most coveted qualification.
CPA has changed my life in more than one way! Other than adding value to my Resume, it helped me discover and develop my inner strength and determination. I was oblivious of my 'Never say Die' attitude until I started preparing for CPA. It has given me a new perspective about life that nothing is impossible if you dedicate yourself towards achieving it.
Having to see that dreadful 74 in my mock test sure knocked me off my feet, but that failure made me do things beyond by capacity and that determination somehow extended my limits. Believe me, there is strength hidden in your failures!
My lovely readers, I'd love to know what made you pursue CPA. What was that precise moment in your life when you decided this is it, I have to become a CPA!! I would love to hear your story! My fellow blogger, Sumit has already shared his story with the world and if you haven't already, you can read his story on this link.
Translate 'I'm done doing CPA' to 'I finally did CPA'! Just hop back up on your feet and try again!
Remember the mantra:  One section at a time!
Until next time, Ciao!!
Neha R
Note from Stephanie
You know what, I do get emails from readers saying they go for the CPA for personal development. Some of them ended up getting a lot more than expected — new recognition from peers, unexpected job offers etc. Lots of amazing stories.
You may have read my story, but the reason why I took the exam is because my boss challenged me to pass the exam on my first try, just like she did 10 years ago then. I took the challenge. The decision changed my life 🙂
Readers, love to hear your side of the story! Type away…