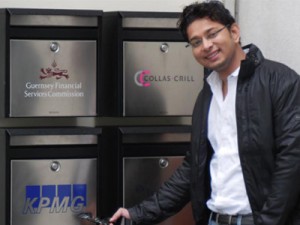 Sumit is our very first CPA exam blogger from India. He writes for us every Monday. This is his first post.
I am Sumit Gupta, a working professional from India. I was motivated to start a CPA course with the goal of earning a prestigious qualification that impacts the global competitive market.
CPA is the highest degree of accountancy in the US and it is exciting to be associated with the brand. There are various advantages of being a CPA – the opportunity to change industries, industry recognition, gain knowledge on accounting, audit, tax and business related concepts which can be applied at the work place, also it will be helpful in coaching/training other individuals. It empowers and gives an individual the ability to start their own CPA firm after attaining the license.
Becoming a CPA is not an easy task. There are more than a few challenges involved such as putting in efforts, making time to study in a busy schedule, keeping motivated, approach, intent etc. to complete this course.
There are few key factors to overcome these problems such as Time management – it is important to budget the total time for all the subjects, Self-discipline – prepare a time table and strictly follow the same, Complete preparation – a comprehensive review program. However, I have learned that a focused game plan and staying on the path regardless of road bumps will take you a long way ahead.
I have made CPA as my passion and this has become my priority. I can foresee the improved quality of life with a higher standard of living after attaining the CPA qualification which I am sure will be achieved in the near future.
The key is to stay focused and approach your CPA studies with a positive frame of mind.
Watch out for the next blog which will talk about my accounting work experience with the Big 4.
Note from Stephanie
Hello, Sumit, glad to have you here! I am excited to learn from your perspective on how the CPA exam is helpful in your country, as well as how you plan to manage your studying in a demanding job. Looking forward to your next post.