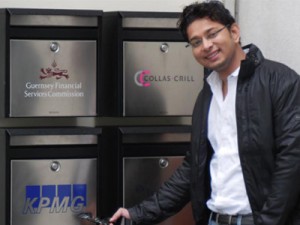 Sumit is our CPA exam blogger from India. He writes for us every Monday.
Folks – Thank you for visiting my Blog page.
We are now clear with the benefits of being a qualified CPA. It is important to note the total CPA cost for international candidates which will be incurred on this qualification. There are defined steps which needs to be followed. Everything is USD.
1. Eligibility check
This is the first step in the CPA journey which is to get your eligibility check done. It is essential to know if an individual is eligible to sit for the CPA exams.
I got my Graduation and Post-Graduation mark sheet attested from my respective universities. They charged me $27 for getting my mark sheet attested. It totally depends on your university, some of them don't even charge anything.
After getting my mark sheet attested, I sent the relevant documents – attested mark sheets, Identity proof, copy of Payment receipt to NASBA. I opted for a decided board option and paid $20ofor the same. Those who are not sure about their credit hours they should select undecided board option which will cost $300.
Summary of Fees
Decided Board – $200
Undecided Board – $300

2. Registration Fees
It is required to register for the course and it depends on the center and the cost varies from $30 to $200.

3. Examination Fees
Description of the exam fees is as follows which might vary from state to state. International students need to pay additional fees apart from the above if they sit for the exam outside the US.
US Exam Sites
Non-US Exam Sites*

AUD : $193.45
BEC : $173.60
FAR : $193.45
REG : $173.60

AUD : $302.97
BEC : $327.49
FAR : $307.97
REG : $327.49
* If an individual who plans to sit for the exam outside US then he will have to apply for the CPA License within 3 years after passing all the exams and have to pay additional exam fees as mentioned above.
4. Study Material
I hired a coach who trains me and provide the study material as well. I have paid $750 for all the 4 subjects. There are other alternates available in the market such as:
Review courses (videos lecture, MCQs, coaching) – up to $3,000

Books (all 4 subjects) – $30
5.  Traveling and Accommodation
For international candidates traveling from their place to the US or other member centers is a costly affair.
Visa
Before that we need to apply for the visa which costs $160 (US visa for Indian citizen) and the cost varies from country to country.
Flight Tickets
The flight ticket from India to US (New York) costs $1,800 – to and fro from India.
Accommodation, Traveling and Food
It will cost $500 approx. for 5 days.
6. License Fees
After passing all the exams one needs to pay up to $300 for getting a license. The cost may vary from state to state.
7.    Miscellaneous
Few states require an ethics exams after passing all the 4 CPA exams and the cost for that does not exceed to $150.
Conclusion
I am from India and will be giving exams in the US. I will be spending around $4,030 if I clear my exams in 1st attempt. I have a friend there in the US and will be staying at his place. So I have excluded food and accommodation cost from my budget.
Please visit NASBA website for detailed information – https://www.nasba.org/
Watch out for the next Blog which will talk about "MBA vs CPA"
Note from Stephanie
Sumit, this is a useful post for international candidates and a great supplement to my original article on CPA exam expense breakdown. While some costs vary depending on where you come from, this is an accurate estimate for those who apply for the exam from outside of the US.