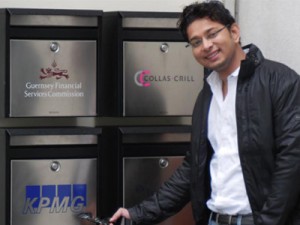 Sumit is our CPA exam blogger from India. He writes for us every Monday.
Folks – Thank you for visiting my blog.
Today I will talk about the best order to take the CPA exam.
There is no defined pattern or way of going about things in relation to CPA exams. I will talk about my experience and decision of planning for CPA exams.
In the month of November I decided to prepare for Audit and BEC with an assumption that I will sit for these 2 exams in January considering mid of January to April will be a busy time for me at work. Later I realized it will not be feasible for me to give 2 exams too early, there were 2 factors which led in the postponement of the exams –
Lack of preparation – I was not 100% sure about the Audit and BEC concepts. I felt that I need to go through the course material once again to have command on these subjects.
Delay in the evaluation report – Due to Christmas holidays and some other reasons my evaluation report has been delayed because of which my visa process will automatically be delayed.
Considering the above factors I reassessed the situation and have decided to give 3 exams (Audit, BEC, and Regulation) in the month of May 2016. This will give me sufficient time to prepare for these subjects and serve the busy period at work. This decision is made with a view to boost motivation level and gain momentum by clearing these 3 exams and leaving FAR as a last option considering FAR is not my strength.
There are few key points which can be considered while planning for the exams –
Choose your strongest section first
Plan and action according to your strengths
Strategy of assessing the situation will be key
Believe in yourself
Respect your decision and stick with it
Once the preparation is done – go for the kill
Watch out for the next Blog which will talk about "Total Expenses (with full description) to complete CPA for International students – is it worth it to spend money on CPA?"­
Note from Stephanie
There are two schools of thought when it comes to the best order to take the CPA exam. The one Sumit suggests is to tackle the one he has more confidence in — in his case, AUD and BEC, and also REG if he has to choose the third.
The other approach is to tackle the toughest one first (would be FAR in his case). I talk about this in more detail here.
I generally recommend the second approach because the 18-month rule doesn't kick in until you pass the first part. In other words, in case you fail the first part a few times, it won't eat into the 18-month window. It would also be a relief that you pass the toughest one.
But Sumit's order work for a lot of readers too. This is especially the case for busy professionals who don't have a lot of leeway in terms of time for preparation. Taking the ones they are stronger at helps building up the confidence. It is also less stressful. By the time Sumit takes FAR, he would have been mentally ready for the question type and style and this would make this seemingly difficult part easier for him.
Either way works, so it's worth your time to think through which strategy works better for you. If you have questions for me and Sumit, feel free to drop a note below.