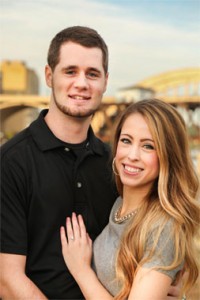 Travis is a recent graduate now working as a tax professional in Minnesota. He is one of our bloggers and shares his story every Wednesday.
Studying for the CPA exam takes time. This is not an attempt to discourage you from studying and taking the CPA exam, but before committing to it you need to be ready to deal with distractions. There is no way around it – if you want to pass your exams, you will need to study and study and then study some more.
I didn't pass any of the four sections on my first attempt, and while they were all very close scores to passing, I knew I was behind on my studying. Knowing then what I know now is that I shouldn't have taken the exams until I knew I was ready, and maybe I would have passed sooner.
Work Life Study Balance is Important Too
With that being said, you do also need to find a way to balance the time you spend studying with the time you have available for family, friends, and yourself (and for many, work too).
Finding a review course that you can adjust to your schedule is something that I would recommend, so that you don't make your studying the only priority in your life.
Also, scheduling a day or two during the week to take time off from studying will help you keep good relationships with those close to you. It will also help prevent "burnout" which is when you study too much and just get tired of it.
However, you do also need to be able to learn to say "no" to people. I would get calls/texts from family and friends wanting to get together after work or go out on the weekends, but after trying to be involved in everything while keeping on top of studying was just too difficult.
I learned how to say "no" to the distractions (even though they would have been more fun than studying on a Saturday) and was able to get through all of my exams. Your friends and family should understand that there is a good reason why you aren't available, and it will make the time you are able to spend with them even more meaningful.
Note from Stephanie
I like your point of learning how to say no to people around you. It sounds simple, but pretty hard to do especially when you may already be feeling guilty of not spending enough time with them.
My way to work around with this is:
For family: make sure you align the interest, i.e. they know you are taking the CPA exam for the long-term benefit of the family
For friends: send them an update on what's going on so they know the reason behind your disappearance
For boss and colleagues: be thankful. Directly or indirectly they may need to work longer because you are taking days off  for the studying
The following two tabs change content below.
Travis N
Hi, I am Travis, a tax professional specializing in both individual and personal taxation at Redpath and Company in Minnesota, USA. I graduated from Bethel University in St. Paul, Minnesota in May of 2014. I recently passed the four-part CPA exam and now have my CPA license.