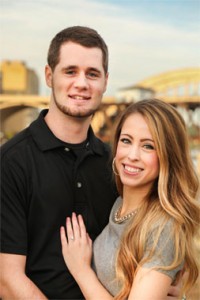 Travis is a recent graduate now working as a tax professional in Minnesota. He is one of our bloggers and shares his story every Wednesday.
Being a tax accountant, the REG exam covered a lot of material that I now see pretty regularly at my job. However, I had not started working yet (as I had just graduated from college when I took the exam) so I set out to pass before starting my job.
While having experience in the tax field would have helped me understand and remember a few more things on the exam, it is a very passable exam with no prior work experience in tax.
REG Exam Set Up
The format of the REG exam is set up similarly to the BEC exam. It is three hours in length and has four sections. The first three sections are "testlets" of 24 questions each, and the final part is six simulations. A good pace for this exam would be to spend around 30 minutes on each "testlet" and 15 minutes on each of the six simulations.
There are three main areas of focus for this exam:
Taxation (includes individuals and entities)
Business Law
Ethics and Responsibilities
More than half of the exam will usually be covering taxation while business law and ethics have fewer questions (but are still important to study!).
One hint is not to use too much time memorizing tax tables or rates, as these tend to change each year as new tax laws get passed. This would mean that new questions would need to continually be written to use the most current rates. Since this would take too much work, most questions will not be set up in a way that you would need to know this information. If a rate is required to calculate an answer, the rate is almost always given to you. What you need to know is what to do with the rates and to be able to identify which situations allow for you to apply the rates.
Note from Stephanie
I like your last point! I haven't thought about it this way but it makes a lot of sense.
For others who'd like to know more about the REG exam and get some tips, here is my page on the same topic.
I'd like to point out also that starting April 2017, REG will be changed to a 4-hour exam, with additional sims questions. You can read about the new 2017 exam here.
The following two tabs change content below.
Travis N
Hi, I am Travis, a tax professional specializing in both individual and personal taxation at Redpath and Company in Minnesota, USA. I graduated from Bethel University in St. Paul, Minnesota in May of 2014. I recently passed the four-part CPA exam and now have my CPA license.