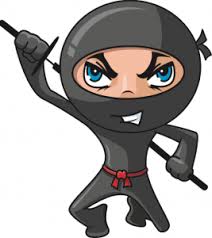 The Ninja CPA Review is a product by Jeff Elliot at Another71.com. Jeff started as a blogger documenting his multiple takes of the CPA exam and how his persistence rewarded him the CPA title. He also wrote about his views on various review courses along the way.
After recommending Yaeger and then Wiley test bank for a few years, Jeff launched his own Ninja CPA notes, audio review, followed by Ninja CPA MCQ in 2014.
Ninja CPA Review: An Overview
You can download the Ninja CPA notes and audio review for free trials at Another71.com, and therefore, I will focus on the MCQ.
The Ninja CPA multiple choice question is based on the same database as Exammatrix. This CPA exam practice questions database comprises mostly (if not entirely) AICPA released questions: around 6,400 multiple choice questions and 250 task-based simulation questions.
What's special about Ninja CPA review questions and others using the same platform is that it is adaptive learning technology. That is, the system "learns" about your stronger and weaker areas, and once identified, they will feed you more questions from weaker areas for a faster and more efficient improvement. In order to do that, you need to complete 35% of the questions before hitting the adaptive phase.
What's the Strength and Weakness of this Adaptive Learning System?
For a more detailed discussion, please refer to a similar comparison on my Exammatrix page.