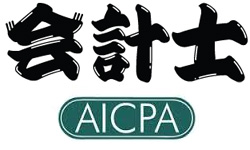 If you are a Japanese national looking to get the US CPA title, you are at the right place.
First of all, let me tell you that I am an international student myself who got my CPA while working in Hong Kong (within 9 months of preparation) — I have been there, and I'd love to share my first-hand experience with you.
The CPA Application Procedure
You may be glad to know that the application procedure is the same regardless of where you are from. To get qualified for the CPA license, candidates generally need to fulfill the "3E" requirements:
Education
Examination
Experience
For the standard 3E, it would be:
Education – a minimum of 4-year bachelor degree from a regionally accredited institution and 150 credit hours of coursework, with a minimum number of courses in accounting and business
Examination – the 4-part Uniform CPA Exam
Experience – 1-2 years of relevant accounting experience verified by a US CPA
Please note that in the US, the CPA license is granted by each of the 54 US states/qualified jurisdictions instead of one centralized governmental agency. Each of these states has slightly different rules. This causes a lot of confusion, but at the same time creates opportunities for whose can't exactly fulfill the 3E.
The Challenges For International Candidates
If you fulfill the eligibility requirements above, the application process is fairly straightforward.
However, as an international student, you face an uphill battle because your profile does not exactly fit a typical accounting student in the US and you will have to find ways to work around it.
For example, if you are educated outside the US, chances are the your school is not regionally accredited in the US; if you live outside the US, you may not have the social security number (SSN) which is essentially the ID card for US residents.
First Step – Selecting a State Board
You need to select a state to hand in your application. The choice of state depends on how you plan to fulfill the 3Es and whether certain restrictions (e.g. whether you have social security numbers) apply to you.
Here are some challenges and solutions:
1. SSN – Social Security Number
On surface, almost all state boards will tell you the SSN is required. You have to understand that for regulated professions like CPA, SSN is an important tool to track down those who do not comply with the rules.
However, for international candidates who do not have the SSN, many states have a SSN Affidavit form that you can fill in, or you can simply write a letter to the state board and they will grant you the exemptions.
2. Fulfilling the 150-hour rule
If you have a master's degree in accounting, taxation, finance or business administration (i.e. MBA), you will most likely able to fulfill the 150 credit-hour educational requirements, because 150 credit hour is equivalent to 5 years of higher education.
If you have a bachelor degree, you will likely get only 120 credit hours instead of the required 150 hours. There are two ways to solve this issue:
(i) Go through California, Colorado, New Hampshire or Guam
For now California*, Colorado and New Hampshire still give out CPA qualifications to 120 credit hours holders until sometime around 2014-2015. You can click on the links for details.
For Guam, if you are an accounting major and don't mind getting an "inactive license", then you can go through Guam without getting the extra 30 credit hours.
* If you don't have SSN, do not go through California.
(ii) Take Courses To Get That Extra 30 Credit Hours
What you can do is to make up for some courses based on what you are lacking (check with your preferred state for details) and in most cases you can do this through community colleges or online courses. Here are suggestions on online accounting courses that you can take in Japan or anywhere in the world.
3. Non-Accounting Majors
I understand that many Japanese have general business or economic degrees instead of that in accounting. Even if you graduate with an MBA, chances are that you may still lack some accounting courses. Here are two remedies:
(i) Make up for the extra accounting courses
It is getting tougher to get the CPA qualification without a lot of accounting coursework on your belt. Here are suggestions on online accounting courses.
(ii) Select a state with minimum accounting course requirement
New Hampshire requires only 12 credit hours of accounting. You can get more information from this post written specifically for non-accounting majors.
4. Fulfilling the experience requirement
The last of the "3E" is the experience requirement — typically you have to work in a field relevant to accounting under the supervision of a US CPA (or in some cases, Canadian CA or Australian CA is fine). Some states have more lenient rules than the others.
If you don't see yourself able to fulfill this requirement in the near future, here are some remedies:
You can pick a state that does not require working experience (e.g. Colorado, Montana, Guam). There might be some compromises e.g. you may only get a CPA certificate or an inactive license which restricts the use of the term CPA on your business card.
You can also pick a state that requires verification of working experience instead of strict supervision. In other words, you can ask a US CPA whom you know to verify your experience for you, and this person does not need to be your boss. Montana and Washington are states with this rule. Indiana and Virginia have similar rules but they require SSN to get a license.
Second Step — Getting Your Japanese Transcripts Evaluated
Because the Japanese education system is different from that in the US, you need to "translate" the transcripts into the US equivalent by submitting your education documents to the foreign credential evaluation agencies. It takes some time and a bit of a hassle, but it shouldn't be
Third Step — Getting Your NTS
Once you get your transcript evaluated and send in the application, you wait for anywhere from 2-10 weeks (depending on the state) to get your NTS (Notice To Schedule) emailed to you by the state board.
The NTS is your admission ticket — it allows you to schedule your exam at the prometric center. Since 2011, you can take the US CPA exam in 4 prometric centers in Japan (2 in Tokyko, 1 each in Osaka and Yokohama) as a Japanese national.
Roadmap Towards Your CPA Title
Once you get your NTS, the path towards CPA is under your control. This is what you need to do to get the US CPA qualification:
Sign up for a CPA review course
Take and pass the CPA exam
Fulfill the experience requirement
Apply for license from the state board
Done!
Further Reading