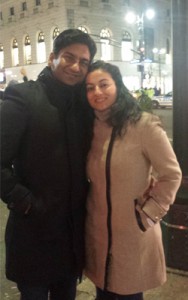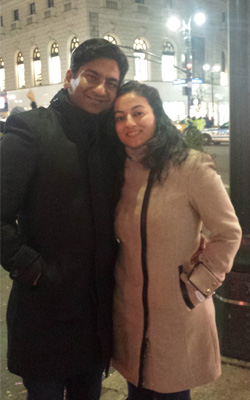 Neha is one of our CPA exam bloggers. She is from New Jersey and she writes every Friday.
Hi Guys!
Its tax season and tax practitioners are filing tax returns in full swing! If you ever thought to be a part of this craziness but couldn't, thinking that you are not a CPA or a tax attorney, then there is a good news! You can still help low income families file return free of charge by volunteering with Internal Revenue Service (IRS) approved Voluntary Income Tax Assistance Program (VITA). You can learn more about this program here:
https://www.irs.gov/Individuals/IRS-Tax-Volunteers
I am proud to say that I am a certified volunteer to prepare income tax returns under the VITA. So this is how it works. First, you figure out an organization under VITA, I chose New York Cares and get registered with it. New York Cares requires you to attend an Orientation for registration.  The VITA then requires you to clear 3 different exams namely Volunteer Standards of Conduct Exam, Intake/Interview and Quality Review Exam and Basic Exam with a pass marks of 90% in each of the exams. You can learn more about the content of the exam here:
https://apps.irs.gov/app/vita/basic_student.jsp?level=basic
After successfully completing the above 3 exams, you are then required to attend 2 full day training provided by New York Cares where the professional instructor helps you become familiar with the tax software and walks you through the intricacies of filing tax return. After this training, you become qualified to begin volunteering at a location in your community. Tax sites are generally open nights on weekdays and all day long on weekends.
It might be late to become a tax volunteer for 2015 tax returns but you can certainly become a tax preparer for the year 2016, the returns for which will be filed next year. The whole process generally starts in October each year, so be sure that you don't miss out any deadlines. The positions get filled really quickly.
Try it this year! It feels good!
Neha R
Note from Stephanie
Thanks for this interesting article! I was once a volunteer at VITA as well, at the Chinatown in Chicago. I didn't really get the training so your program sounds pretty good, with the orientation, training and exam to make sure volunteers are qualified.
Besides VITA I also list here how accountants like us can use our expertise for the common good 🙂
The following two tabs change content below.
Neha R
Neha lives with her family in New Jersey. She passed the CPA exam in 2014 and is currently pursuing LLM in Taxation from New York Law School.