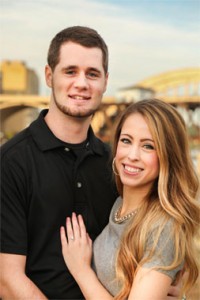 Travis is a recent graduate now working as a tax professional in Minnesota. He is one of our bloggers and shares his story every Wednesday.
Studying for the CPA exam without a review course is something that I would not recommend. Learning the material that will be tested in the exams is tough enough, but trying to study on your own would be even tougher. CPA review courses gather the most relevant information you will need to learn to pass the exams and can provide you with helpful study tools as well. I know that most courses can be expensive (up to a few thousand US dollars) but to me, the review material was well worth the money spent. Also, many employers will reimburse you up to a certain amount for CPA exam material, so if this is an option for you I would highly recommend it.
I chose to buy the Roger CPA Review course because it was less expensive than the Becker CPA Review and it had many similar features. I found the lectures to be helpful, but I got the most benefits out of the multiple choice questions. I would read one section to get a basic understanding of the material, then watch the video lecture to get more clarity.
Pausing to take notes while reading or watching the lecture was something that I did frequently to make sure I wrote down important information without missing any new material. After the lecture was over, I would test myself by practicing as many multiple choice questions as I could before moving on to the next section and starting the process all over again.
Taking good notes turned out to be extremely helpful to me to review the most important information. I would look over my notes many times in the days just before each exam (and they were even more helpful after a failed exam so that I didn't have to completely start over again).
My tips for being prepared for the exam are to:
buy a CPA review course to help you know what to study
take good notes to keep important information fresh in your mind
practice as many multiple choice questions as you can
I hope this helps you as you decide what study methods work best for you!
Note from Stephanie
I am glad you like Roger! I've seen them grow rapidly in the past few years, since they focus to deliver the lecture online (Roger used to give live lectures in different cities across the country). Their new features e.g. the ability to speed up or slow down the lecture online helps attract students with varying abilities.
I also can't agree more with the importance of note taking. It isn't for everyone, but I find it immensely helpful. Our many senses are stimulated in the process and therefore it is more powerful than passively reading the books. Note taking seems to slow us down and is more tiring, but this is because it is an in-depth studying method. It's worth the extra time and sweat. Give it a try!
The following two tabs change content below.
Travis N
Hi, I am Travis, a tax professional specializing in both individual and personal taxation at Redpath and Company in Minnesota, USA. I graduated from Bethel University in St. Paul, Minnesota in May of 2014. I recently passed the four-part CPA exam and now have my CPA license.