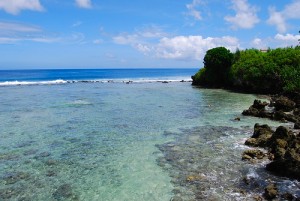 Guam is the Hawaii for Japan and many neighboring countries, and in fact, it is a popular destination for a specific type of tourists — international accountants who want to take the CPA exam in the US.
Guam is a relatively friendly jurisdiction for international candidates — it has a "virtual" tiered system of inactive and active licenses. If you don't have Social Security Number and have difficulty fulfilling the experience requirements, Guam could be a good choice.
Guam CPA Requirements
1. Education Requirements to Sit for the Exam
Bachelor degree or above.
Accounting courses: 24 credit hours in upper division, i.e. courses taken in 3rd and 4th year. This should include at least 3 hours each in auditing, financial accounting, taxation, management or cost accounting.
Business courses: 24 credit hours in upper division (6 in economics, 3 in finance, 3 in business law).
Note: international candidates may need to make up for the taxation course. For ways to get this done, check out this link.
2. Note for Non-Accounting Majors
For non-accounting majors, 150 semester units are required to sit for the exam.
Since 48 hours of upper-division (that is, 3rd and 4th year) courses in accounting/business are required to sit for the exam, I wouldn't go for Guam if you are not an accounting major.
3. Additional Guam CPA Requirements to Get the Active or Inactive License
For active license
Option 1: 150 credit hours from an accredited university or educational institution and 1 year of working experience in public or private / corporate accounting supervised by a CPA license holder.
Option 2: if <150 credit hours, 2 years of working experience in public or non-public accounting supervised by a CPA license holder.*
*Launched in Apr 2016* The NASBA Experience Verification service is now available to those who do not have access to an active U.S. CPA for verification.
For inactive license
For those with <150 credit hours and without the required experience, they can apply for an "inactive license".
These licensees cannot hold themselves out at CPA in Guam. In addition, they cannot represent themselves as Guam CPA licensee.
Ethics Exam / Courses
*New * Note to Exam Credits or License Transfer
Guam does not accept grade transfers of any CPA exam candidate that has not met Guam's education requirements prior to sitting for and passing any CPA exam section. (see FAQ link below, Q3)
Example: A  candidate registers in a state, passes the CPA exam, then realizes he cannot fulfill the experience requirement of that state for the license. He wants to go for the inactive license of Guam but lack a taxation course. He CANNOT switch to Guam because he does not meet the Guam's education requirements before sitting for and passing the exam.
4. Guam CPA Requirements on Residency & Age
US citizenship and Guam residency

not

required.
Minimum age: none.
5. Continuing Education
CPE is required for both active and inactive license. Click here for recommended CPA CPE courses
6. Fees
First-timers: $774 + application fee.
Special fees: $140 per part for non-Guam resident who wants to sit for the exam in Guam.
7. Other Useful Information
8. Contact
335 S. Marine Corps Drive, Suite 101
Tamuning, GU 96913
Email: licensing@guamboa.org
Phone: 671-647-0813
Fax: 671-647-0816
What if the Guam CPA Requirements don't Work for Me?
Check out these pages to learn about the educational and experience requirements, with my recommendation at the end of the posts:
If you have questions, feel free to drop a note in the comment section, or visit my Facebook page.