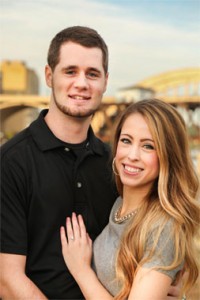 Travis is a recent graduate now working as a tax professional in Minnesota. He is one of our bloggers and shares his story every Wednesday.
The FAR Exam is the exam that most people find the most difficult. It certainly covers the widest range of material out of all the exams. This is a four hour exam consisting of three 'testlets' each containing thirty multiple choice questions, and the last section has seven task based simulations.
How to Get Ready for Your FAR Exam
You will need to be more dedicated to your studying for this exam than any of the others simply because of the wide range of topics that you will see yourself being tested on. It is always important to go back and review some of the material you learned a few chapters back to make sure that you still understand the material. Otherwise, you might not remember what you learned at the very beginning of studying for this exam by the time you finish.
When I took this exam, there were many more questions on governmental accounting and not-for-profit accounting than I thought there would be. Having complete knowledge of every governmental fund and financial statement is not necessary to receive a passing score, but it will be tough to pass the exam without knowing all of the basics as well as some details. Becoming familiar with the material in these sections was one of the toughest parts of the exam for me since I found them to be a little harder to conceptualize.
I would recommend starting with this section if you want to start learning material that will be helpful to know for some of the other sections that you will take later. On the other hand, if you are someone who may get discouraged after spending countless hours studying and still don't pass then maybe start with a section that doesn't have so much material. And if you do fail just study harder and try again! I didn't pass any section on my first attempt, but am now a licensed CPA!
Note from Stephanie
You are exactly right. There are two schools of thoughts when it comes to recommending which part to take first. I used to suggest taking the FAR exam first because it is the toughest, and you want to get it done. Then I realized that this strategy may not fit some candidates' personalities. So now I'd let readers to know that they can either start with the typically tougher on, i.e. FAR, or they can start with one that they are more familiar with.
FAR exam remains to be 4 hours in the 2017 new version, but the proportion of sims with increase. If you don't like that, it's time to knock out FAR in 2016! I've some tips on FAR here.
The following two tabs change content below.
Travis N
Hi, I am Travis, a tax professional specializing in both individual and personal taxation at Redpath and Company in Minnesota, USA. I graduated from Bethel University in St. Paul, Minnesota in May of 2014. I recently passed the four-part CPA exam and now have my CPA license.