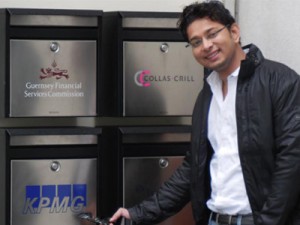 Sumit is one of our CPA exam bloggers. He shares his progress on Mondays.
Folks – Thank you for visiting my Blog page.
I have been studying Audit from quite some time and I am finding it a very interesting subject. There are few factors which is making me like this topic:
I have summarized notes which is point to point – focuses on important and relevant concepts and thereby saves lot of time.
I work in Audit profile and I can relate the concepts with my actual work.
Need to complete CPA as growth is one of the crucial factor which is motivating me to devote time for study while serving a busy season at work place.
Now I can feel the change and understands the audit terminology like –
Reasonable audit assurance
sufficient appropriate audit evidence
applicable financial reporting framework
consistent accounting policies
Adequate disclosures
Audit opinion
Risk mitigation
Emphasis of matter paragraph
Assertions  …..so on and henceforth.
Suggestion
It is really important to spend quality and effective time while studying to generate a desired output. I personally believe in taking more breaks and proper rest while studying. Honestly this is a key aspect of managing work and study. In order to achieve a positive result one has to enjoy what they are doing – study, work, vacation, breaks etc. and all of these are inter related and has an impact.
What's your reason?
I have found my reason and approach of studying Audit which I have shared with you all. Please figure out your reasons and approach of studying and clearing all 4 sets of CPA exams and become a confident working professional and contribute for the growth and development of your nation.
Don't audit life. Show up and make the most of it now"
Watch out for my next blog next week.
Note from Stephanie
It is definitely helpful to study on a subject you deal with on a daily basis. At the same time, I guess it makes you look at your work in a different perspective. Glad to know your experience in AUD exam prep has been interesting so far!
The following two tabs change content below.
Sumit G
Hello, I am Sumit, an Audit Senior at KPMG Global Services in India. We serve Channel Islands team (UK) in their Auditing tasks. I have an MBA in Finance and I plan to start my CPA Journey in January 2016.