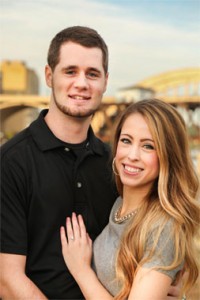 Travis is a recent graduate now working as a tax professional in Minnesota. He is one of our bloggers and shares his story every Wednesday.
Here are some of my thoughts on how to study effectively for the CPA exams.
1. Plan ahead: what to cover in each study session

Planning out a good study schedule before starting to study was something that I found to be very helpful. I would know what sections I needed to cover each day as well as how long I should be studying. This helped knowing if I had time for other activities such as going out with friends or other personal time. One helpful piece of advice would be to give yourself a day or two off from studying each week so that you don't fall behind or get worn-out.
2. Break things up
Breaking up the material into smaller sections can also help you remember what you are learning. Taking time to quiz yourself on what you are learning really helps to lock in the material you just went over. Multiple choice questions were by far (for me) the best way to quiz myself to see if I was remembering the material. There have also been studies that show that taking short breaks every few hours can lead to more retention. If you have been studying for a while, take a short break to go for a walk or something else you find enjoyable!
3. Take good notes
Taking good notes is something you will really want to make sure you are doing. By the end of your study course, you will have forgotten some of the material and will need to go back and catch up on the sections you went over near the beginning of your studies. Having good, clear notes will help you to remember what you went over the first time you were studying that particular section.
4. Pick the "best" time for studying
Also, study when you are feeling awake. There is nothing worse than reading a boring textbook for twenty minutes only to stop and realize you weren't really paying attention to what you were reading. Simply going through the motions of studying is not effective! There is no participation score on the CPA exam, so make sure that you choose a time to study when you are fully awake and ready to focus in on the material.
Note from Stephanie
All excellent points! We are talking about quality studying here. Many of you ask me how many hours are required to prepare for this exam.
The reality is that it varies a lot.
The obvious reason is that people have varying level of knowledge due to different education and experience.
The not-so-obvious reason is that some plan ahead and can make the best use of their studying hours, while others read the books for the sake of reading and complete the questions for the sake of completing.
From my interaction with readers, I believe the not-so-obvious is a bigger reason for failure.
If you are struggling with the exam, try taking Travis' advice and see if there are improvements. Let us know in the comment section if you have any questions, or check out other studying tips on this page.
The following two tabs change content below.
Travis N
Hi, I am Travis, a tax professional specializing in both individual and personal taxation at Redpath and Company in Minnesota, USA. I graduated from Bethel University in St. Paul, Minnesota in May of 2014. I recently passed the four-part CPA exam and now have my CPA license.