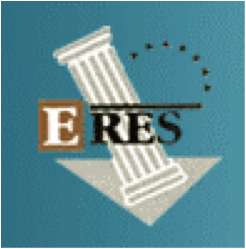 Education Records Evaluation Service (ERES) was founded in 1985.
Their evaluations are accepted throughout the United States by the hundreds of agencies, Licensing Boards, Employers and Educational Institutions.
ERES is a member of NACES.
Pros and Cons
Pros
Relatively affordable at $100
Candidates can email color scanned copy of documents to ERES for evaluation
Rush service is available
You can request a copy of your evaluation at any time up to seven years, vs. one year for many agencies
Cons
Long turnaround time of 3-5 weeks
No online application tracking service
Submission Details
Original and official documents issued by the applicant's school should also be submitted.
If the documents are not in English, contact ERES for possible arrangements for translation.
Turnaround Time
Usually 4 to 5 weeks
Rush service: 5-day available for CPA exam candidates
Pricing
$130 for course-by-course evaluation, which is required for the CPA exam application.
Transcripts with over 60 courses require additional payment ranging from $30 to $ 100.
Rush Service (additional to the $130 evaluation fee)
Please click here for the complete

pricing schedule
Payment Method
Payment can be made thru check, money order, cashiers' check (drawn on a U.S. bank payable to ERES)
Credit card (Visa/Mastercard/Discover/American Express). Debit card is preferred for rush service
Cash
Note: The evaluation will be delayed for 7 days if you send a personal check. Penalty for non-sufficient funds on check is $25.
Other Information
You can check out the FAQ here.
Contact
Educational Records Evaluation Service
601 University Avenue, Suite 127
Sacramento, CA 95825-6738
USA
Phone: (916) 921 079
Fax: (916) 921 0793
Email: edu@eres.com
Related Posts for International Candidates