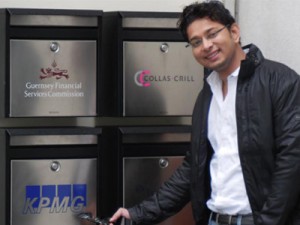 Sumit is our CPA exam blogger from India. He writes for us every Monday.
Folks – Thank you for visiting my Blog page.
Today I will talk about managing professional studies such as CPA with the Full time Job – Ways/Ideas of multi-tasking and managing work while preparing for the exams.
In the recent past I have observed continuing professional studies along with job is a bit tough task. However it is not impossible to manage. I work for 8 hours a day and spend 3.5 hours more while commuting. But the focus and will to accomplish a defined goal has motivated me to utilize my time effectively.
How to Study for the CPA with a Full Time Job
Few tips to tackle the above scenario –
Talk to your employer – It is worth letting your employer know about your plans and goals. Employers would rarely frown upon an employee improving their skills and by keeping them informed you will receive greater understanding and support.­ ­
Morning studies – Morning studies are more impactful as the concepts will stick for a long time while studying with a fresh mind. Make it a habit to wake up early and study 1 hour at least in the morning before leaving for the office.
Maximize your time – While at first glance it might appear that you are constantly busy, in reality most of us have periods throughout the day where we could be more productive. A commute to work by public transport allows time to catch up on some reading. Plan your watching schedule in an efficient manner.
Time management/ Timely breaks – Time value of money is an important aspect in the professional world. It is important we plan our day in such a way so that studies are not impacted. Short break after 15 min of study is recommended in order to make learning more effective.
Find a study buddy – Setting goals with fellow students can be a great way of overcoming hurdles and boosting your own motivation. Making new friends is often an added bonus to adult Learning, and technological developments mean it is now possible for people to develop such relationships via the internet.
It is all about dedication and an intent of going through the course to gain knowledge thereby enhance learning. This is how we can make it large and improve our quality of life.
Watch out for the next Blog which will talk about "Distraction and Interruption" while studying for a professional qualification.
Note from Stephanie
Sumit, thanks for sharing. It's all timely as we juggle work, study (and fun!) at this festive time of the year. If we think the CPA exam is important enough, we will find ways to prioritize by getting organized and being upfront to our boss, family and friends, so we can have them supporting us instead of blaming us along the way.
By the way, that is a long commute! Maybe you can tell us whether / how you make use of those commute hours 🙂
The following two tabs change content below.
Sumit G
Hello, I am Sumit, an Audit Senior at KPMG Global Services in India. We serve Channel Islands team (UK) in their Auditing tasks. I have an MBA in Finance and I plan to start my CPA Journey in January 2016.